It looks pretty clear that Samsung Galaxy S4 willnot be launched as early as last week of April. And this hasn't spotted unknown manufacturers from coming out with their own Galaxy S4 clone. We really don't know what issues will these smartphones causes, but if they doesn't hit the headlines, then they not gonna make anything affected to Samsung.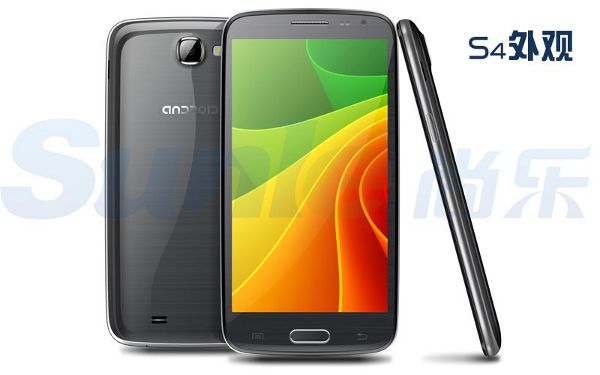 We happen to hear that exact clone of Samsung Galaxy S4 is out and available at price of $ 220, one-third of Galaxy S4 original price tag for unlocked device. This phone is been sold in China from April 5, 2013 in White & Black color variants, very much early in advance than Galaxy S4 availability dates. Now you must be wondering what would be the specifications alike, let me tell you that the quality of any clone device is always less than the Samsung's smartphone. This is why they are priced so low.
It will feature the following specifications –
5 inches IPS touchscreen HD display
1280 x 720 pixels resolution
1.2 Ghz MediaTek MT6859 quad core processor
1 GB RAM
8 GB internal memory
8 mega pixel rear camera
3 mega pixel front facing camera
32 Gb micro SD card support
Android 4.1.2 Jelly Bean OS
2100 mAh battery
3G, Bluetooth, aGPS
Talking about the cloned devices we saw GooPhone out with HTC One M7 clone and also with iPhone 5S clone (although iPhone 5S is not released). And coming back to Samsung Galaxy S4, it's completely a life companion functioning not just as a phone for making calls, SMS but taking control on various real time things in life. The device will be available in both 3G, 4G & 16 GB, 32 GB and 64 Gb models. Various Galaxy S4 accessories have shown up with release expected in May, June & July along with wireless charging pad.