Smartphones are made smarter when you add accessories to them. Apart from screen cover, pouch there are more accessories available as well. The newly launched Samsung Galaxy S4, also called as Life Companion comes with considerable list of accessories as well. Going through the specs of Galaxy S4 it comes with 5 inches 1080p full HD OLED display with 13 mega pixel rear camera and also the first phone to feature Octa-core processor with optimized battery.
Check Samsung Galaxy S4 Cases & Covers
After the launch of Galaxy S4, we thought you should know about its accessories available. Listed below are some of the best accessories which you can add to Galaxy S4 and make it functional –
Galaxy S4 Wireless Charger
While we have lot many wireless charging phone like Lumia 920, Droid DNA & Nexus 4, all these are possible via wireless charger pad or cover. Samsung Galaxy S4 also comes with wireless charging option but the charger pad or cover is not included in the box content, you need to purchase it separately. Wireless charger will be made available based on regions and concerned about United States, AT&T, Sprint, T-Mobile, US Cellular & Verizon no carrier has talked about it officially. So with wireless charger forget about carrying for a charger but there is a catch here. Unlike all the phones mentioned above which comes with built in wireless charging option, Galaxy S4 needs a special back plate for wireless charging to work.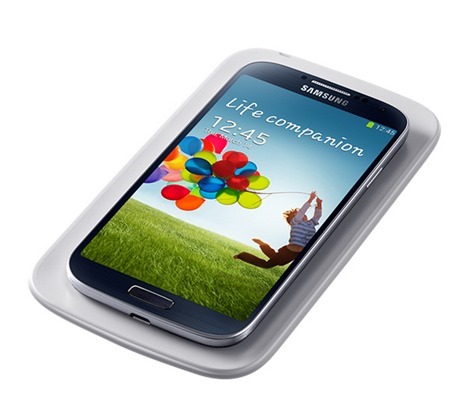 Galaxy S4 GamePad
Samsung has also announced GamePad along with Galaxy S4 a gaming accessory. GamePad is compatible with any of the smartphone up to screen size of 6.3 inches. So just like normal gaming consoles, it has joy sticks. So with Galaxy S4 you can hold it vertically as seen in the image and play your favorite game.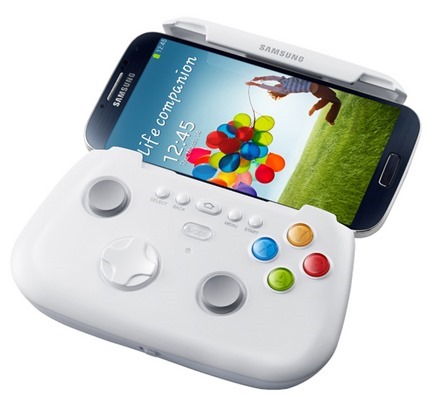 Also Read - HTC Android Phones Accessories
Galaxy S4 S Band
Had you slept well yesterday night? How do you known it? With Samsung Galaxy S4 officially launched S-Health 2.0 app you can actually know your sleep efficiency at night. All these are available with S Band a water proof smart watched on your hand since you can't always carry a 5 inch smartphone along with you. S Band includes all the smart functions like distances traveled by you while walking, number of calories burnt and being waterproof means it can be extended to sportsmen, swimmers and athletes as well.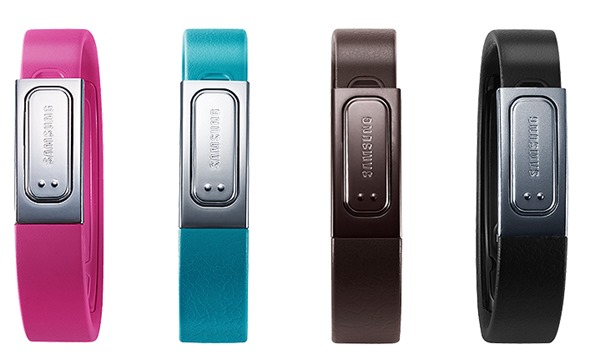 Galaxy S4 Heart Rate Monitor
Heart Rate Monitor for Galaxy S4 is a beautiful accessory which measures heart rate of any human being. The Heart Rate Monitor synch with both S Health app and Running Mate app.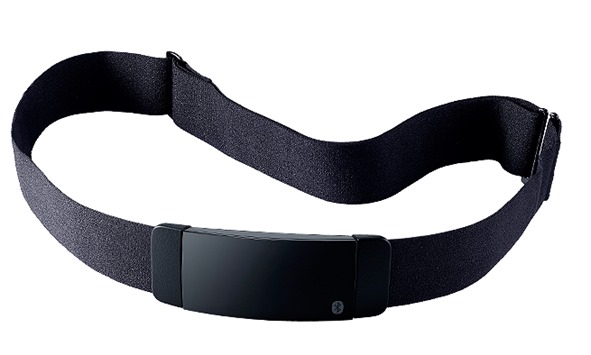 Samsung Galaxy S4 Body Scale
Body Scale for Galaxy S4 works just like Heart Rate Monitor and its Bluetooth enabled accessory which keeps track of 7 people weight. The data is sent back to S Health 2.0 app and keep track on data regularly.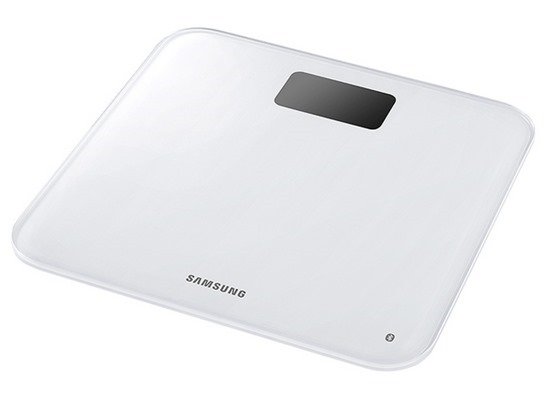 Galaxy S4 Extra Battery Kit
Extra battery kit is always helpful and necessity in times of crisis where you don't get charging source. This kit stores extra battery so that you can charge your phone.