Samsung Galaxy S4 has just been invented as Life Companion and this is the first device to be out with Octa-core processor. It was launched in New York on March 14th at Samsung UnPacked event. For those who are wondering when it launch in your country, here is the complete details when it will be arriving for your country.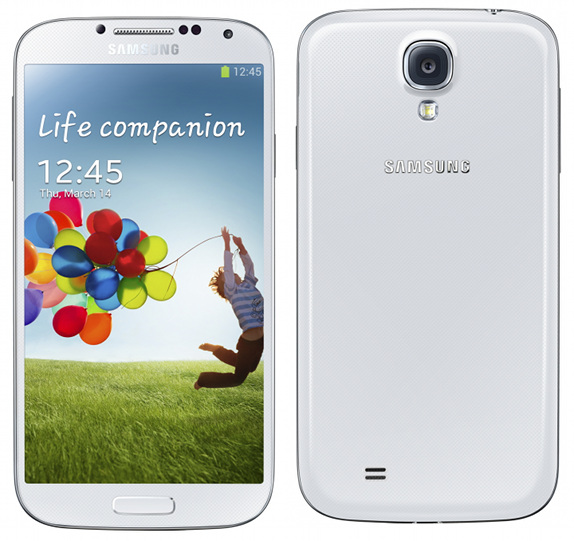 Samsung Galaxy S4 USA Availability, Price
Yes, Samsung America will launch the device as early as possible to all the carriers just like Samsung Galaxy S3 did earlier. The following would be the four carrier selling their own variant of Samsung Galaxy S4 –
Verizon Wireless
AT&T
T-Mobile
Sprint
US Cellular – Pre-Order
Cricket Wireless
Interestingly Samsung Galaxy S4 registration page is already running up from day 1 of its launch and any one subscribed to it will get timely updates via email about Galaxy S4 in United States. Availability of the device is said to be last week of April and it will be sold for $ 299 or $ 199 via all the cellular services mentioned above. $ 800 would be the price for unlocked handset.
Galaxy S4 GT I9500 Canada Availability
It's time to show up its available in Canada and straightaway Samsung Canada has come up with press conference to release Galaxy S4 available on the following carriers in operation –
Rogers
Bell
Eastlink
Fido
Koodoo
TELUS
Virgin Mobile
Wind Mobile
SaskTel
Mobilicity
Videotron
So that makes almost all the carriers in Canada except MTS in Manitoba. Pricing hasn't been announced as that is the duty of individual carriers during the time of it available in mid-May. That looks to be little late than the official availability dates of April last week. No doubt that all the carriers mentioned above will come up with pre-order of the device along with contract pricing to be around $300 or even less. $ 800 would be the price for the unlocked and the contract free models.
Samsung Galaxy S4 in UK
Samsung Galaxy S4 in Britain at a great discount, although you need to choose different monthly plans with carrier that you opt.
Will be available via following sellers & telecom operators –
CarPhone Warehouse
Vodafone UK
Phones4U
4G EE
O2
Galaxy S4 UK availability info page.
Samsung Galaxy S4 Australia
Australian carriers are excited about Samsung Galaxy S4 as well. All carrier following with Telstra, Vodafone, Virgin & Optus confirms that the flagship Samsung Galaxy phone will be available for purchase very soon.
Subscribers who prefer to go with Optus can register at www.optus.com.au/smartphonealerts to get the latest updates. Vodafone Australia has followed what Optus has done, keep track on Galaxy S4 Vodafone.
Samsung Galaxy S4 India
India has been lucky to get Samsung Galaxy phones launched quite sooner than countries. This device would be same as international one(GSM). As far as we know about Galaxy S4, Samsung India is planning to launch in first week of May, 2013. So approximately 50 days of waiting period from the time of its official launch. No pricing details are available with us yet but I supposed less than Rs 40,000 would be considered as great deal. Expecting its price to be Rs 46,000.
Just before that, maybe in first week of April, Samsung India will come up with pre-order page on Samsung India site although it will not talk about the price details.