It's just three weeks since Samsung Galaxy S5 is officially available and report on April 23 shows that this handset accounts for 1 % of total Android smartphones.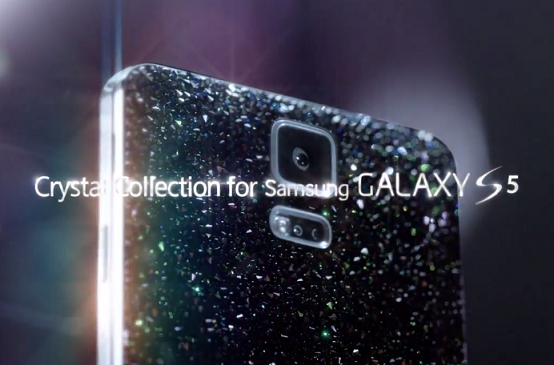 Samsung and Swarovski have teamed up again to introduce crystal version of Samsung Galaxy's latest flagship phones. Yes you got it what we meant here. Previously there were crystal editions for Galaxy S2, S3 Mini and Galaxy S4 too. Just like Samsung Galaxy S4 different variants, we will also have SGS 5 exclusive variants available too soon. Here comes first and one such named as Galaxy S5 Crystal Edition.
Samsung Mobile Korea YouTube Channel posted out video showing up the arrival of Galaxy S6 Crystal Edition in May 2014. With the video trailer its clear to say that entire back of SGS 5 will be covered with Swarovski crystal. Specifications of it remains uncleared but we guess there will not be any change in specifications.
Samsung Galaxy S5 Crystal Edition promo trailer -