Check the hot & happening regarding Samsung Galaxy S5 with release date, rumored specs, features, availability, verizon, sprint, at&t pricing.
Is Samsung going to win the round to deliver smart mobile phone technology powered by faster processing speed? If the whispers in the wind are to be believed, Samsung Galaxy S5 could be coming soon. The phone is rumored to have a powerful 64-bit Exynos processor supported by 4GB RAM. That's better than most smartphones out there right now. Combine it with a 16 MP Camera and you get a smartphone not worth missing. With S4 already having cross the 40-million sales figures the S5 should be an equal hit. Some of the iPhone loyals could consider it as a worthwhile switch.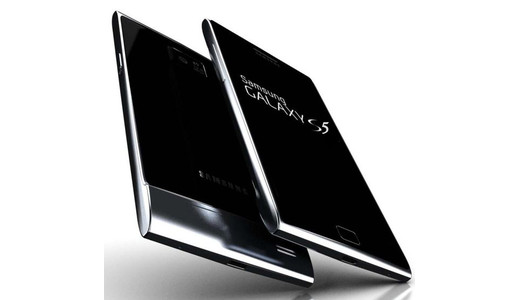 Expected Specifications
The Galaxy S5 may come power-packed with a 16 MP camera having ISOCELL technology that captures high-quality and crisp images. The ISOCELL sensor reduces the pixel size though the camera remains small so that more light can pass through.
A 64-bit Exynos Processor combined with 4 GB RAM is by far the highest in mobile phones till now. Though Apple's iPhone 5S has 64-bit it's still using 1GB memory so the phone's use is limited. Samsung Galaxy S5 could use a 14nm-process based on big. LITTLE platform by ARM. For reduced battery use it could use Cortex-A57 or A53 so that all cores are simultaneously pushed.
Galaxy S5 could come with 2560x1440 pixel display.
The biggest speculation about Galaxy S4 is that it will replace an Android OS seen in its earlier models with Tizen OS, Samsung's own technology. Some feel that Samsung could offer S5 in both OS options. Using Tizen will help bring the device price down.
The Galaxy S5 could come in a plastic-made design unlike the other smartphones of Galaxy S lineup that are sleekly metallic. However the look could be sleek and appealing and reports have it that S5 could come as a rugged phone with waterproof and dust-proof exterior. There are other concept analysts who feel Samsung will not let go the uni-body metal appeal and stick to it even in S5. In fact some reports suggest S5 will come in an aluminum body tipped with silver.
A sensor for eye-scanning could be part of Galaxy S5, another first in the smartphone bracket.
Rumors have it that users shouldn't expect to find wireless charging and fingerprint scanning. Galaxy S5 may also come only with official accessories, a move that will prevent any third-party accessory to be used with it.
Releasing in 2014?
Of course S5 has to release in 2014 at MWC maybe? If rumors have to be believed then S5 may come earlier, around February. But there're feelers that Samsung wants to put a safe distance between the S4 which was launched in April-end and its next smartphone release. So a safe guess would be the April-May slot.