Here comes First Ever Samsung Galaxy S6 Tear Down before it's officially available to people.
Samsung Galaxy S6 is all set to launch in more than 20 countries on April 10, 2015 but people can't wait for it. Here comes the first ever Samsung Galaxy S6 tear down which did surprise us.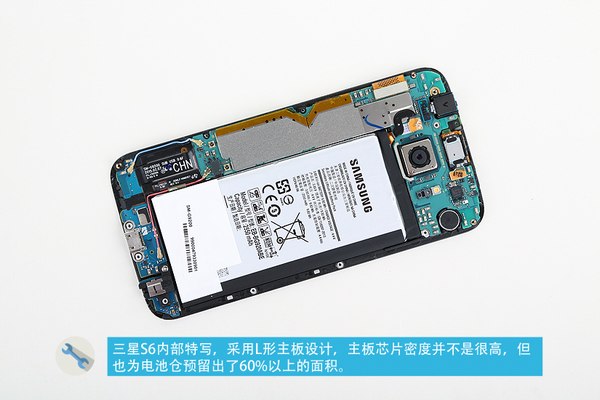 Galaxy S6 Tear Down
The Samsung Galaxy S6 teardown has revealed all its internals. It was done by MyFixGuide.com and it provided some interesting finding. To remove the back glass cover of SGS6 or even SGS6 Edge, you will have to heat the edges for thermal expansion. Galaxy S6 innards find the main circuit board with NFC chip on, non-removable 2550 mAh Li-ion battery.
MyFixGuide.com is an alternative to iFixit which does come up with various smartphone tear-down but the source here hasn't provided overall repairability of the phone.
Also Read – Samsung Galaxy S6 Stock apps
Via: MyFixGuide