Check the Samsung Galaxy Tab 11 and Nexus 11 launch date, specs, rumours, features and other details.
After partnering up with Samsung for Nexus 10, Google is all set to extend its partnership with Korean giant in order to come up with Nexus 11 as well. According to SamMobile site article showing up Samsung's plan of tablet PCs for 2013, Google + Samsung will be out with Nexus 11 a 11 inches Super PLS TFT touchscreen display. This will be the first Nexus device with Octa core processor and on the other side Samsung is also busy to come up with own 11-inch next generation tablet. Galaxy Tab 11 will be sporting nearly same specs of Nexus 11 and under the hood, both these tablets consists of 8 mega pixel rear side camera and 2 mega pixel front facing camera. Both of them gets limited internal memory storage capacity and have a micro SD card slot supporting up to 64 GB.
Apart from these two tablets, Samsung will also refresh its present tablet PC lineup with 7-inch dual SIM Galaxy Tab Duos 7.0 and Galaxy Tab 8.0 tablet as well.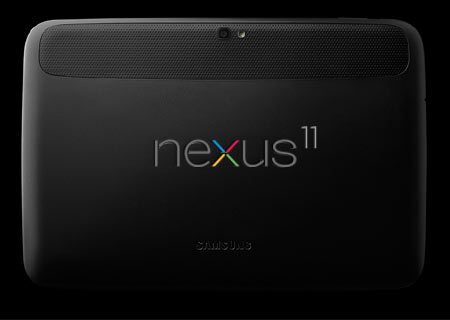 Samsung Galaxy Tab 11 has following specifications –
11-inch Super PLS TFT display
Dual-Core A15 (Exynos 5250) processor
8-megapixel rear camera
2-megapixel front-facing camera
Expandable memory up to 64GB
Nexus 11 has following specifications –
11-inch Super PLS TFT display
Octa-Core A15 / A7 (Exynos 5410) processor
8-megapixel rear camera
2-megapixel front-facing camera
Expandable memory up to 64GB