Samsung info on upcoming four tablets has leaked. Samsung Galaxy Tab 3 Lite SM-T110 might be the one to debut at CES or MWC 2014.
A fresh report from FCC filing reports that the Korean smartphone giant is gearing up to announce Galaxy Tab 3 Lite tablet. To let you know more about Galaxy Tab 3 Lite, it's an unnamed tablet and as the reports says, the device will sport 10.5" Super AMOLED display. According to SamMobile this is one of the four tablets to be announced at CES 2014 or MWC 2014. One of them is happened to be with 12.2" display and other is lighter version of Galaxy Tab 3.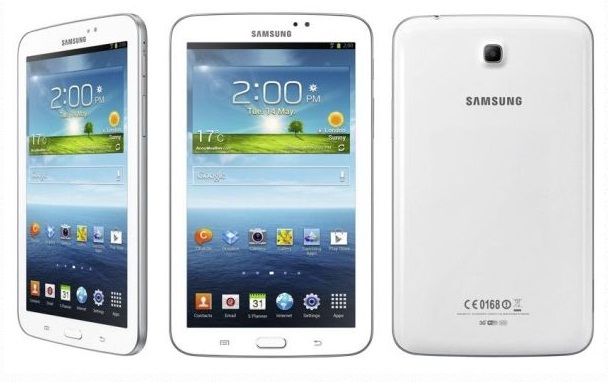 Looks like Samsung Galaxy Tab 3 Lite is made for cheap, pretty clear with the naming as Lite in the end. Furthermore FCC filing confirms that there mightnot be no 3G or 4G LTE and although it might include primary camera but no flash is indicated.
Samsung Galaxy Tab 3 Lite is expected to be priced at $100 and this should be the cheapest Samsung tablet to be available.
Odds are it will be announced at CES but as our experience tells, Samsung will focus on MWC 2014 Samsung UnPacked event instead of going with both the events. It's clear that people doesn't want any more Galaxy Tab 7 variant and 10.5" tablet will do it.