A lot of leaked devices as we approach much closer to a New Year celebration. What more CES and MWC are not too far away once we are into January 2013. Sony is gearing up for their 2013 XPeria phone lineup and as we see Xperia Odin C650X is leaked and as well as Sony C2105 is headed for the launch in 2013 as well. Samsung Stratosphere II SCH-I415 is also been rumoured heading for launch in 2013 and also we see the Korean giant is back of releasing a new Windows Phone 8 based Samsung SGH-T899M phone.
Samsung SGH-T899M
Samsung SGH-T899M will be the first Samsung powered Windows Phone 8 smart phone to be released in 2013. Also of now there are no exact details have been announced by the Korean giant and details of it will be soon available.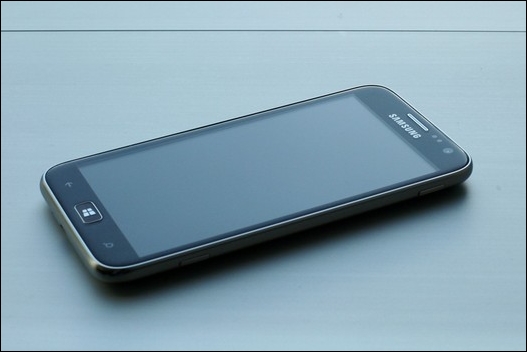 Samsung SGH-T899M is seen passing through FCC, Wireless and Bluetooth certification officially and it's scheduled for the launch via Rogers in Canada and the testing for the network is currently going on. We see this device will bear model number as SGH-T899M which means it's a carrier lock phone and the officially name will be announced very soon.
Going through the features included it will support NFC as it comes with RFID technology and it's compatible with 802.11 a/b/g/n following the IEEE standards. It will be with Bluetooth v3.1 providing wireless file transfer apart from NFC.The frequencies of Wi Fi acceptance is both 5x and 2.4 Ghz. Moreover this device will be 4G LTE powered phone with higher download and upload speed. It can access LTE 1700 MHz, W-CDMA 1900 / 1700/850 MHz, GSM 1900/ are going through at 850 MHz as well.
More details about the device to follow soon!