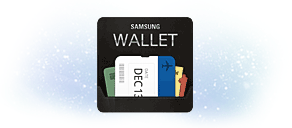 At Mobile World Congress a lot things are happening around. Varying from a large number of device launches, we move on to MWC Developers event. Today at Day 3 of Mobile World Congress, Samsung has come up with a new Samsung Wallet app during the MWC developer conference. So what is Samsung Wallet? For the starters and advanced users, Samsung Wallet is nothing but a standalone app launched by Samsung allowing users to store documents like event tickets, boarding passes, monthly pass card, membership cards and coupon codes all at once place.
Using the Samsung Wallet you can receive push notifications on your device altering about the coupons and tickets. You also get real time updates on membership card points and any changes to boarding passes. The Wallet API is the integration between Samsung Wallet Server and the partner's server. This app is solely available for Android platform right now. Some big partners like Hotels.com, Booking.com, Expedia, Lufthansa Airways and MLB have already tied up with Samsung.

This move by Samsung is to bring the much needed Apple's Passbook into Android ecology. With this app announcement, Samsung is slowly increasing the number of special apps for Samsung Galaxy phones not found in Android OS.
So developers can start using Samsung Wallet APIs from March 7th this year. Moreover it wasn't clear whether Samsung Wallet will be first introduced on Samsung Galaxy S4 as its said to launch on March 14th. This app is still in under beta but Samsung says they are accepting sign-ups for approvals. TheVerge writes "Samsung Wallet app borrows features from Apple Passbook". What do you think so? Will there been another cat fight for patents?