This guide explains the process on how to take Screenshot on Blu R1 Plus smartphone easily.
BLU Products recently upgraded the existing BLU R1 HD smartphone with BLU R1 Plus. It's a wonderful upgrade and to know what's new, I would suggest you go through BLU R1 Plus vs R1 HD comparison.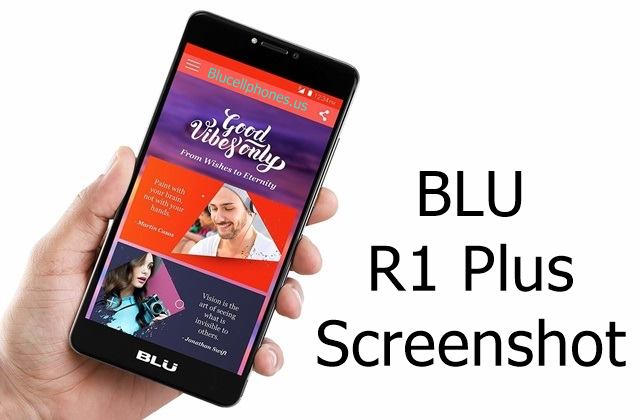 Screenshot on Blu R1 Plus
Follow the process mentioned below –
You will have to press the combination of Volume down and Power button together at once.
You should hold both the button together. Remember pressing both of them together is very important or else you will end up doing some other function on your device.
All the screenshots that you take will be saved on the device's storage under Gallery > Screenshots.
This is a default Android property and will work on all the Android smartphones including BLU Products phones.
If you haven't purchased this wonderful phone, then go for it and purchase it from Amazon right away.
That's very simple and straight-forward work.
That's it! Thank You! Do subscribe to our blog for email updates and notification for the latest posts as it happens.
This post was last modified on May 30, 2018 10:59 AM