In this guide go through quick tutorial on how to take screenshot on Samsung Galaxy J1 smartphone using hardware buttons.
Samsung Galaxy J1 is the new breed of Samsung phones announced before Mobile World Congress [MWC 2015]. It's an entry level smartphone up against the likes of Xiaomi Redmi 2, Huawei Honor Holly, Asus Zenfone C and upcoming Motorola Moto E 2015.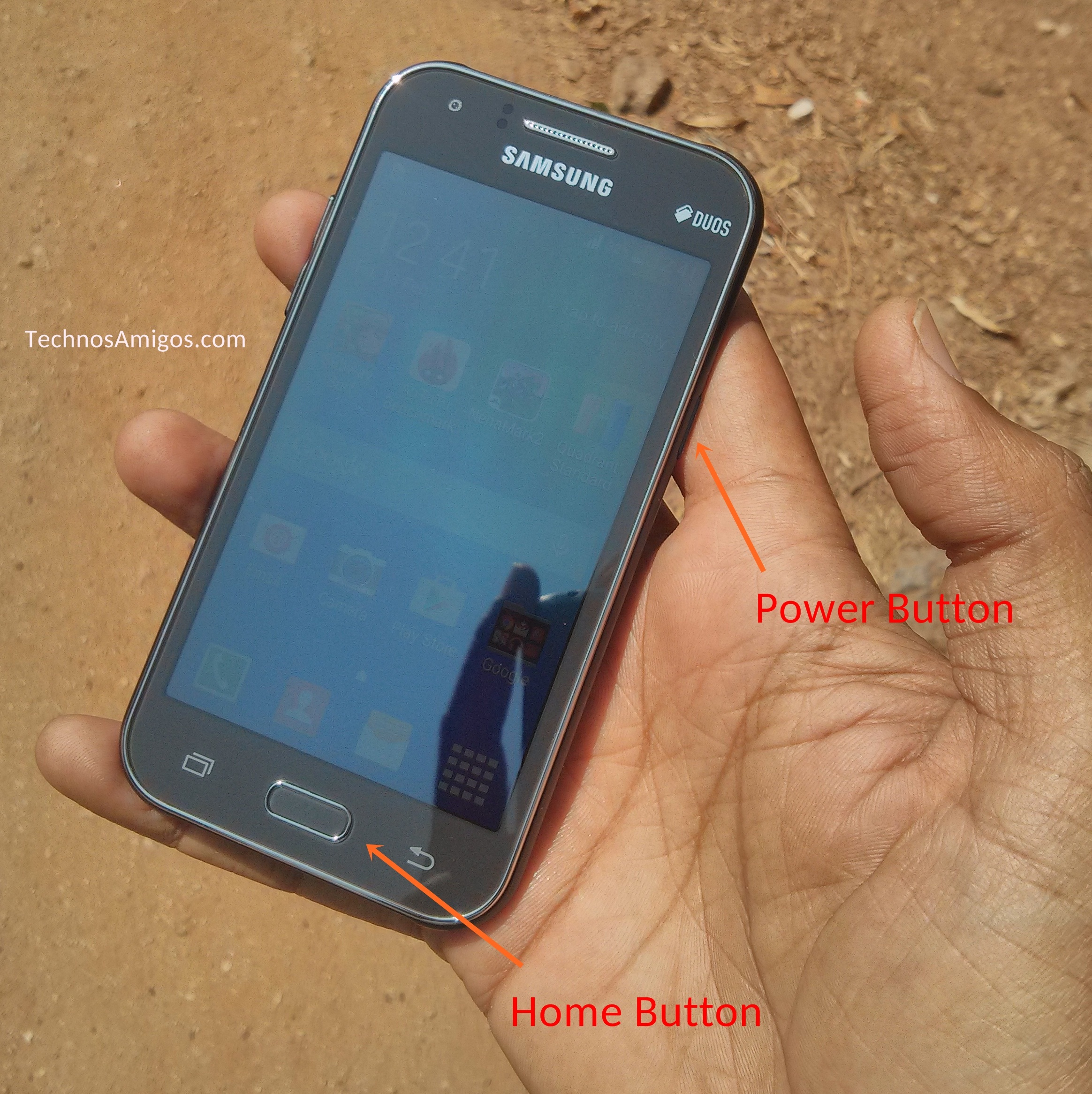 Each Android phone is loaded with default functionality of taking screenshot. However on some smartphones, the task gets harder. That's not the case with Galaxy J1 smartphone as the process is quite easier.
On Galaxy J1 you can take screenshot using the combination of available hardware buttons. Follow the process mentioned below to take screenshot of high score that you achieve while playing games or you can encountered an unknown Play Store error or some other bug.
On your phone locate the Power button.
You should also be aware of Home button.
To take screenshot successfully you should Press and hold both of them at a time for few seconds. If one of them is pressed early or later, you will end up at some other function.
It's hard for first time but quite easy once you learn.
If you hit the target perfectly, you will see some flashy animation on your device.
Soon after you will see the screenshot notification on the device.
Here is the video guide -
Screenshots taken are stored inside Gallery app under Screenshot folder. Once you open it you will find options to share it via normal available options.