In this tutorial we will discuss about How to fix there was a problem sending the command to the program error on Windows. This error is flashed when you try to open a file on your Windows computer. For example, sometimes when you open MS Excel file you can get this error.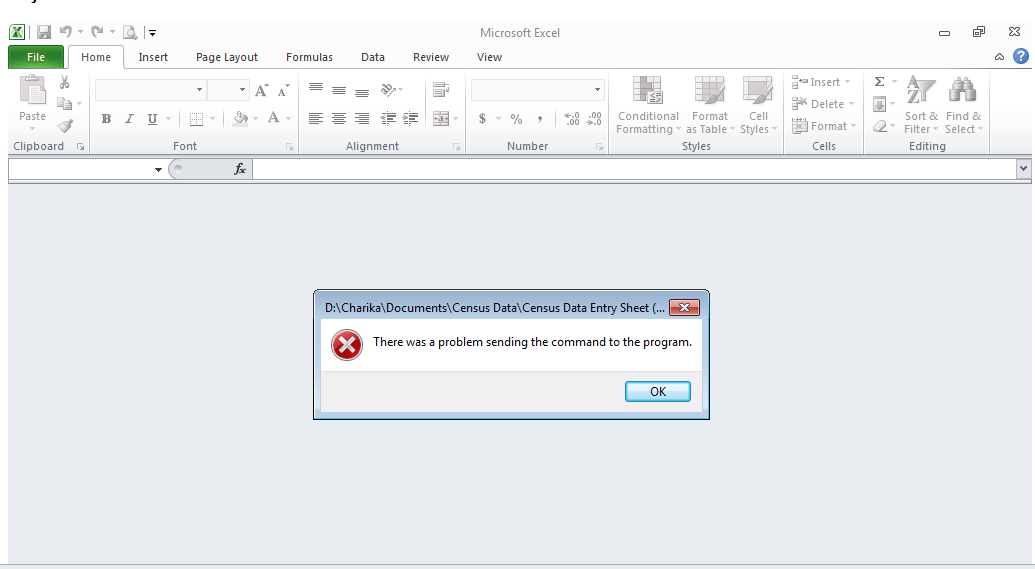 You may be thinking the file is corrupt, so it is not opening, but it's not like that. This error is even shown sometimes when the file is in good condition. This error could be due to wrong path and location of the file, wrong file name, etc.
So in order to get rid of this error you need to follow some simple steps mentioned below.
Fix there is a problem sending the command to the program error
Method 1:
Launch Microsoft Office.
Go to Options >>Office ORB >> Options.
Then go to Advanced tab.
Find the option Ignore other application that uses dynamic data exchange.
Uncheck the option if it is checked.
Method 2:
Right click on the Ms Office file to be opened and select open with option.
If you are using the Windows 7 Operating System then click on the Browse button.
If you are using Windows 8 or higher version of Windows then click on the More option tab.
Then click on Look for another app on this PC option.
You will be navigated to C:\Program Files\Microsoft Office\Office...
Choose the correct .exe file from the directory.
That's all, you issue will be fixed now.