Alright, happy to see your dream Canvas HD quad core phone in your hands? Now after spending Rs 15,000 on it, it advised to purchase some of the Micromax Canvas HD special accessories. But where you get this from and who supplies the best qualities? Here we have listed some of Micromax A116 Canvas HD accessories which includes flip cover, leather case, memory cards, screen protectors, Bluetooth card kits, docks and cradles & battery chargers.
Micromax A116 Canvas HD Accessories
The following are the various Micromax A116 Canvas HD accessories available which can be purchased online as well -
Micromax A116 Canvas HD Flip Cover & Leather Case
You want your phone look to give the fresh feeling, don't you? The Canvas HD flip cover and leather case protects your phone from any damages. While you have a phone costing Rs 15,000, you should spend another Rs 3,00 to get a flip cover also called as leather case for Canvas HD.
Micromax A116 Canvas HD Screen Protector
Micromax A116 Canvas HD various screen protectors are available via different sellers. Molife is a known brand for various mobile phone accessories and the M-SLT-MMA116 screen protectors will fit your A116 phone perfectly. This screen protector from Molife is with scratch resistant material and it leaves no finger prints, dust, damages although it's made from plastic material. It's an anti-glare screen with natural adhesive almost invisible to naked eye and preserves the crystal clear clarity.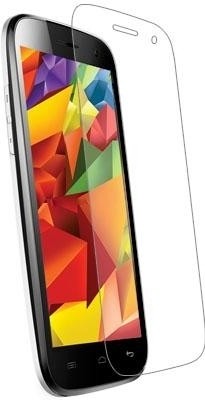 Its available at Flipkart for a price of Rs 3,99.
Although the charger and the USB cable are provided with the box content, you might have lost it. Wondering where you can buy Micromax accessories online in India? Any 3.5 mm headphone can fit with Canvas HD phone and any charger or USB cable can charge your phone. This can be purchase via various retailers online like Flipkart, Fommy or Snapdeal.
We recommend buying DigiFlip USB cable compatible with Micromax A116
Micromax A116 Canvas HD Docks & Cradles
Docking station can be used for holding your phone upright and it has various ports including connection with any media device like TV, external monitor, cameras and Mp3 players. There is also a port by which you can charge your device. Canvas HD docks and cradles are available for purchase via Fommy website.
Micromax A116 Canvas HD Bluetooth Car Kits, Memory Card, Batteries
Micromax A116 Bluetooth car kits, memory cards and external batteries are available for purchase via Micromax store as well.