If the recent launches by Sony are not enough, XPeria A is scheduled for launch this summer. Apart from XPeria A, XPeria UL is also rumoured to be launched this summer as well. While HTC One, Galaxy S4 & XPeria Z flagship phones are fighting for the best of Android, we all known who would be the winner. Sony with XPeria A stands next to competition with flagship phones. While we will be covering the XPeria UL specifications in next article, here we go through XPeria A smartphone codenamed as Dogo & bears model number as SO-04E.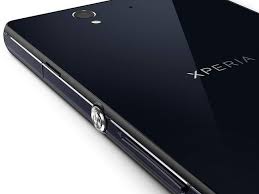 Specifications & Features
Talking particularly about what XPeria A smartphone composes, it comes with 4.6 inches touchscreen display providing 1920 x 1080 full HD resolution which is quite stunning for a smartphone. The device will be NFC ready to tap and share content like videos, pictures and songs and it will be dust proof, water proof smartphone just like XPeria Z.
While battery life plays an important part in choosing a device, XPeria A would be choice of many as it comes pre-loaded with 2300 mAh Li-ion battery providing alteast one and a half day usage time and nothing less than Android 4.2.2 Jelly Bean OS would be considered with it. This phone would be updated to Android 5.0 Key Lime Pie within two months of launch & worldwide availability. Although we know Samsung Android 5.0 update schedule, we don't have any info about Sony XPeria Android 5.0 schedule.
Sony XPeria A has following specifications -
4.6 inches Touchscreen Screen
Quad Core Processor
1920 x 1080 pixels Resolution
Dustproof and Waterproof
NFC Ready
Qualcomm Snapdragon 600 processor
2 GB RAM
2300 mAh Battery
Android Jellybean 4.2.2 version
32 GB internal memory
Bluetooth 4.0, Wi Fi a/b/g/n
Availability & Pricing
As of now this device is just rumoured, hence there is no exact pricing of this device is available. Sony is scheduled to launch it in summer this year with a price range of $500-$550. We will keep you updated with all the latest information, stay tuned to Technos Amigos.