It looks like that it will be the day of Sony Mobiles. Sadly there is no device announced but we see Android 4.1.2 Jelly Bean update delivered to their two of their smartphone namely XPeria Tipo earlier today and to XPeria J now. For those who own Xperia J ST26i smartphone they would be happy to learn that version 4.1.2 update is now seeding on their device.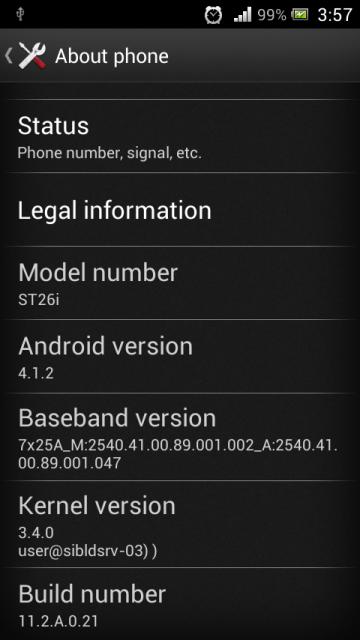 Xperia J is the third phone in the row to get this update for 2012 Xperia range of phones after Xperia T and Xperia V. This update will breathe in a new life to the device altogether. The following are the details of the firmware update -
Android Version : 4.1.2
Kernel version : 3.4.0
Build Number: 11.2.A.0.21
Baseband version : 7x25A_M:2540.41.00.89.001.002_A:2540.41.00.89.001.047
As all we know that Android 4.1.2 Jelly Bean release brings out various improvements and enhancements, this one certainly bring those like Project Butter and Google new services called Google Now. Moreover its reported from the users end that they see audio quality improvements as well.
How to Update
This update is been delivered via Sony PC Companion tool. Not sure whether it's available via Over the Air update or not as it will be available soon. The total update file size is of 392.2 MB and here we go through update instructions -
If you don't have Sony Companion then download it on your PC from Download Link.
After installation the Companion tool you should connect your phone.
Click on option of Update and then click on Next button after reading the text provided.
Over XDA forums thread, there is a lot of confusion whether this update is release officially or not but we see XperiaBlog.net scribbling about this update, which means it has arrived. Interestingly Sony Mobiles have filed the archive of this build available for download open source. It can be downloaded from Sony Mobiles official site.