Sony XPeria SP C5302/C5303 LTE gets Android 4.1.2 Jelly Bean update available via OTA, manually.
Sony Mobiles has rolled out Android 4.1.2 Jelly Bean update to Xperia SP C5302 smartphone making it as the firmware official firmware release for the 4.6 inches touchscreen display device. This update is also been rolled out to SP C5303 LTE version as well. Moving from its stock firmware, the update brings the firmware version to 12.0.A.2.245 along with UI visuals as that of the flagship XPeria Z phone and also adds bunch of new small Apps.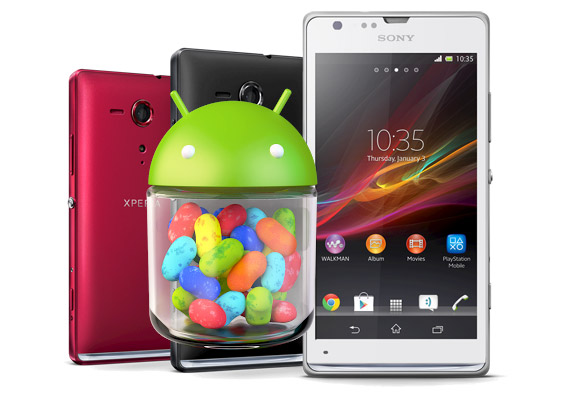 This update is available both via Over the Air and as well as through PC Companion tool. The following are the improvements included -
Quick Settings option added which came to Xperia Z in Android 4.2.2
Semi – Transparent bars added in soft keys panel – menu bar and notification bar (on homescreen).
Some new small apps seen.
Now 766 MB Of RAM available for usage.
Home screen still redraws on booting up
White Balance Mode option of camera seems distorted – a bug
Soft keys button bar black now, on previous firmware it was grey
Wi-Fi issues are fixed, though we never had any
Touch more responsive, seems unusual touch response bug fixed
No change in battery consumption, it is same as before ( reporting after 24 hours )
While this update is available for all the Xperia SP international 3G and LTE version, you might need to wait for certain period of time before the update starts rocking on your device.
Details of the firmware update are -
Android Version – 4.1.2 Jelly Bean
Phone – Xperia SP C5302 / c5303
Kernel – 3.4.0
Baseband – 8960A-AAAAATAZQ-40031007-11
Sony Xperia SP Android 4.1.2 Manual Update
If you are anxious about this update then you can download the update file and install it manually on your phone.
Download C5303_12.0.A.2​.245_RU.ftf | 710 Mb ( via XDA user - alivanov79 )
OR
Download Xperia SP (C5303) 12.0.A.2.245(JB4.1.2)_Russia.ftf | 710 Mb ( via XDA user – wellkin )
OR
Download Xperia SP C5302_12.0.A.2.245_GENERIC-VN.rar I 710 MB ( via XDA user Qdezi )
Source: XperiaGuide.com