After updating XPeria TL & XPeria J with Android 4.1.2 Jelly Bean for its customer on AT&T United States, the same update is been rolled out to XPeria TX LT29i smartphone via Sony PC Companion tool for worldwide users. However since this roll out is scheduled one, it will be available first for Nordic countries and it could be atleast a month time to arrive in your country. For some users this update might not be available right now.
Sony Mobiles has been quite busy in delivered the much needed update to their 2012 and 2013 XPeria phone lineup and as far as we know Android 4.1.2 update for XPeria S has been delayed by a month time.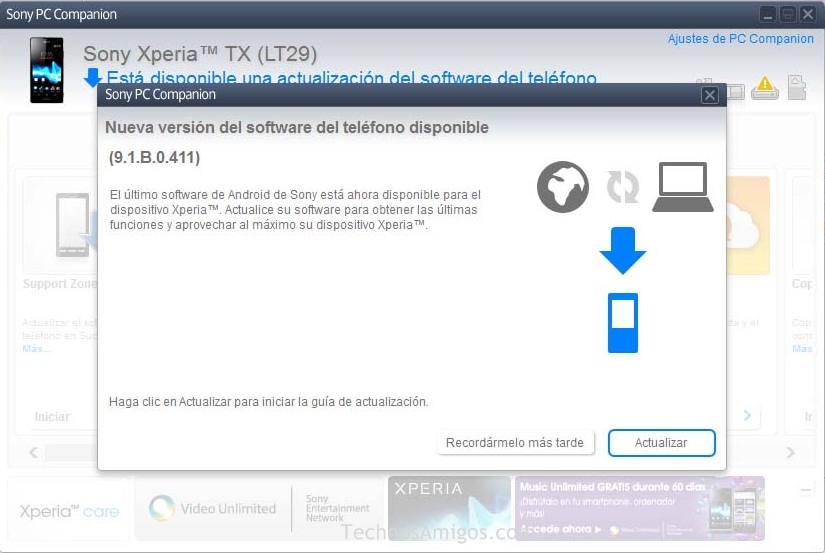 The build number of this update is said to be 9.1.B.0.411 and this update brings in the much need improved user interface and performance. Just like all other firmware updates and unlike Motorola there is no change log provided by Sony Mobiles regarding this update. This piece of information comes from XDA-Developers forum and several users reported the availability of this update especially in regions like France, Egypt.
The following are the improvements that we see after updating the phone -
Improved app organization and search
Easy to locate local apps
Tap, hold and move app to desktop or create a folder
Improved camera functionality
Option to Switch from Front camera to rear with single touch
Google Now integration
As I said earlier this update is currently available via Sony PC Companion tool, you should connect your phone using the original USB cable and then follow the instructions on your PC Companion tool. And again let me remind you that this is an official firmware release by Sony Mobiles.
So connect your phone to PC and let us know when are done with updating. Please consider sharing this piece of information with your friends on Facebook, Twitter and Google +.
Via: XDA-Forums