Sony announces special edition Xperia Z5 Bond phone in wake of James Bond Spectre movie.
For couple of weeks from now on we will be hearing more about iPhone 6S and iPhone 6S Plus. From the Android side we have OnePlus 2, Samsung Galaxy Note 5 and Xperia Z5 series of phones. In the Xperia Z5 series we have Xperia Z5 Premium the world's first phone with 4K display, flagship Xperia Z5 itself, Xperia Z5 Compact and there is also Compact Premium version for Japan. Fifth model in the Xperia Z5 series is all new Xperia Z5 Bond phone which was announced by Sony as special edition handset for the upcoming James Bond movie, Spectre. Spectre movie will land in cinemas in October in UK and in November in USA.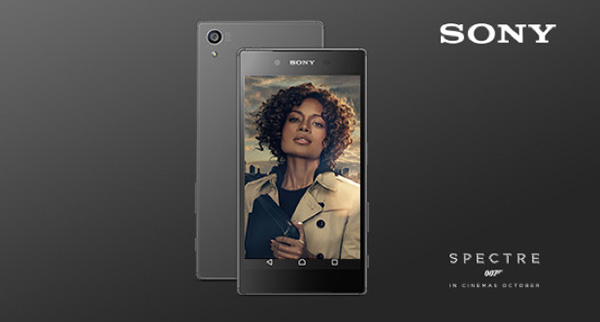 Available in Black, this phone from Sony is inspired by looks of James Bond himself. Sony will be making most of the cross-advertising benefits for both the movie and special edition Xperia Z5 phone.
Specifications wise, we have learn that the device will be exactly the same as that of XPeria Z5 phone. That might disappoint some loyal customers as they already know Xperia Z5 Premium the current flagship Sony phone.
In United Kingdom, Vodafone with sell the handset exclusively and the device pre-order have just begun from September 16. Details regarding pre-order in United States will be known soon.
Customers who are pre-ordering Vodafone Xperia Z5 Bond phone with £49 Red 4G Value 4G bundle will also get a Sony AZ1VR Action Cam Mini for just £49.
Watch Made for Bond advert -
Via: Sony Blog