South Indian Bank launches SIB M-Passbook a Digital PassBook Online for its customers. Download SIB M-Passbook Android App.
In a move to compete with Federal Bank providing digital passbook online for customers, South Indian bank has come up with SIB M-Passbook app available for Android platform. With this application you can track down the passbook transactions easily. As of now Android app is only available, iPhone, Windows Phone and BlackBerry Phones app coming soon.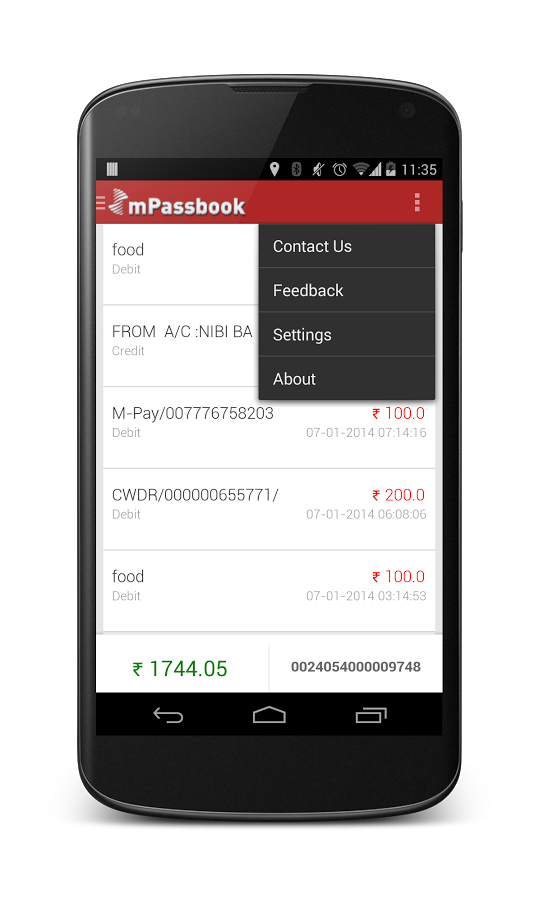 Registration Process for SIB M-Passbook App
Follow the process mentioned below to register for mobile passbook of your current or savings account -
Download the SIB M-Passbook App from Play Store.
Open the app and enter your registered mobile number and last five digits of your SB/CD account.
MPin will be sent to your registered mobile number.
Enter the mPin to complete the process of registration.
SIB M-Passbook Features
Provides easy and efficient Offline access thanks to Sync feature.
Easily locate all SIB branches/ATM near your location
Expandable transactions view
Add notes to a transaction
Custom and Advance search for transactions
Note: South Indian bank has nowhere mentioned above charges but they charge onetime fee of Rs 75. For customers who maintain a balance of above Rs 1 lakh, this facility is free.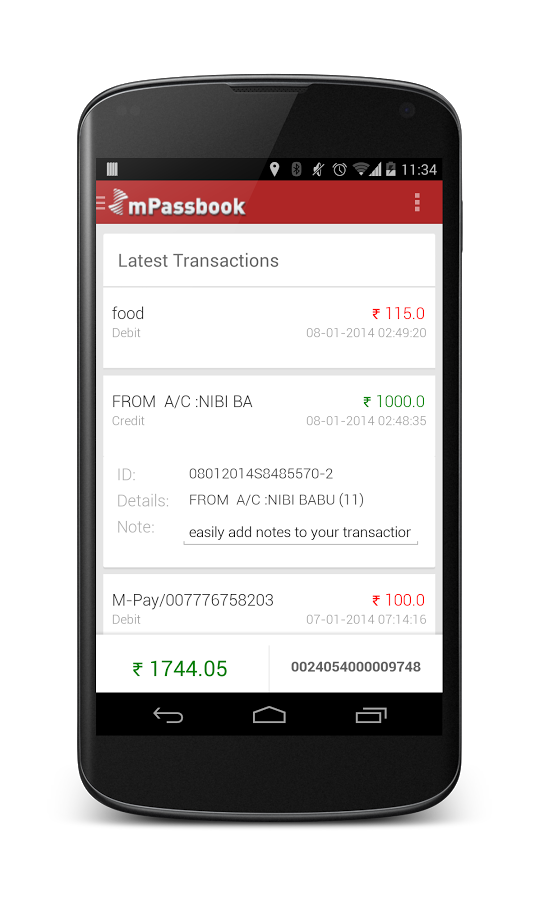 SIB M-Passbook Play Store Link
Android App Rating – 4.25 /5