After updating Tablet S with Jelly Bean update on April 20, 2013, the much awaited update for XPeria S is still not yet delivered. Interestingly and surprising to all Sony have confirmed that they are currently working on Jelly Bean update for various XPeria phone lineup. Infact Xperia P, Go and E Dual have received update today on April 24, 2013 India.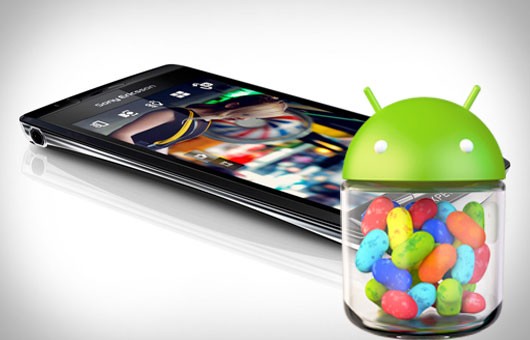 Sony via their Twitter account officially announced that the Jelly Bean update for XPeria Go, XPeria Go, XPeria S, XPeria SL, Acro S and Ion is into final stage and it will be available in coming weeks to the phone owners worldwide. All these phones were launched in 2012. So Sony is ready to initiate delivery of this update within the next week, without any doubt it will be XPeria S, P and XPeria Go first to get this update. So what about other XPeria phones?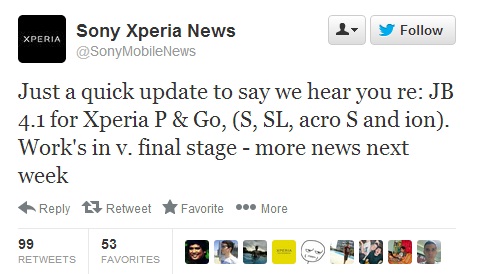 Sony didn't comment on those devices which are not mentioned above. So if you are on any custom firmware, then please roll back to stock firmware to get this update available for you. If you happen to own XPeria Tablet S then you will see update available to your right away! Also if your phone is not among the six mentioned device, then try out some custom firmwares until you get official firmware update.
Sony has updated XPeria TX, XPeria V, J and XPeria T models last month. Once we have update available for any of the device mentioned above, we will be bring you're the news straightaway. Stay tuned!