Sprint Nexus 5 Android 4.4.3 Now Rolling brings support of 4G LTE connectivity.
Android are you kidding me? No says Sprint Nexus 5 as Android 4.4.2 Kitkat update is now available and Sprint happens to be the first carrier to get this update. Carrying firmware version number as KTU48F, this happens to be Nexus 5 compatibility with Sprint's 4G LTE network on bands 41 and 26.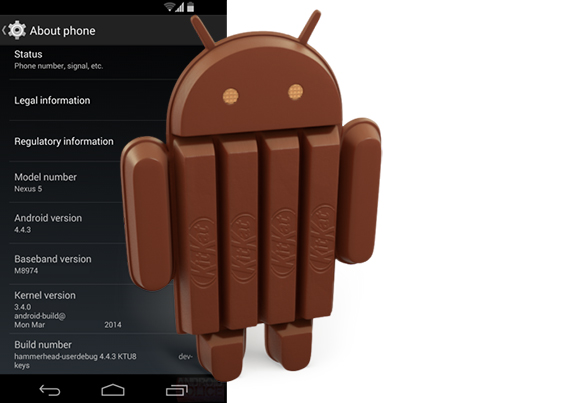 This update for Sprint Nexus 4 carrying 4.4.3 version happens to be bug fix update and doesn't come up with any features or user interface changes. However there are always bugs and security enhancements as it happens and Android 4.4.3 fixes bugs regarding Bluetooth, WiFi connectivity, data connection loss in between, automatic missed calls, camera issues, rebooting problem. Our Nexus 4 running on Android 4.4.2 happens to have all those issues and we are eagerly waiting for Android 4.4.3 update on it.
This software update is released in stages and it can take few days for delivery on your phone. If you have particularly received any update notifications, you are welcome to go ahead and update. If you still want to force for availability, go to Settings > About Phone > Software Update > Check Now.
Via: Sprint