Good news arrived as a new software update is available for two smartphones in United States – Sprint Samsung Galaxy S5 and AT&T Galaxy Note 3.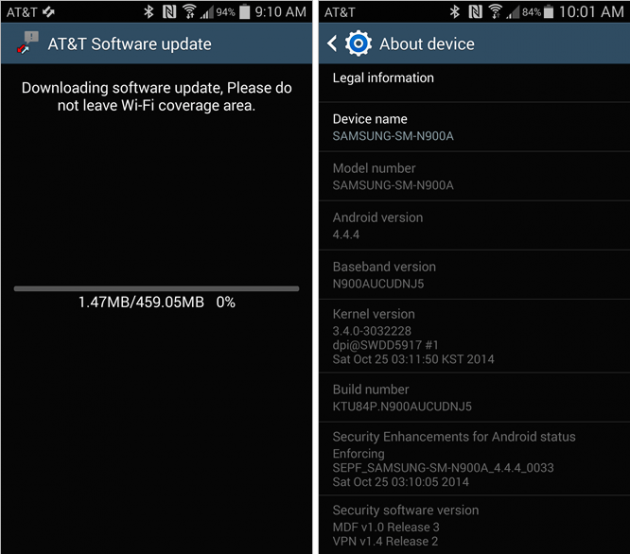 Both these devices are now seeding an update definitely not the Lollipop. It's the Android 4.4.4 Kitkat bringing out bunch of minor improvements and bug fixes. The Sprint SGS5 update includes new HD Voice Icon and International WiFi calling support. The Galaxy Note 3 AT&T includes Kids Mode, Virtual Tour Mode in the camera app and Knox is now updated to latest 2.0 version with inclusion of AT&T's pre-loaded apps. The Galaxy Note 3 update measures 459 MB and you can force check for it by going through Settings > About Phone > Software Update.
Although software update with version change is sweeter and are always welcome but it's frustrating that Samsung is bringing the 4.4.4 Kitkat while most of the carriers are talking about bringing the Android 5.0 Lollipop.
With several manufacturers much interested about Lollipop, when will Samsung finally release the Lollipop update to its flagship. Keep the track of unofficial Samsung Lollipop update schedule.