Kiloo has delivered Subway Surfers Mumbai update. Download Subway Surfers Mumbai for iPhone, iPad, Android and Windows Phone.
If you are Subway Surfers game addict then you might be aware of familiar cycle of new world tour every month. Kiloo this month has taken Jack to the Mumbai subways wherein all the characters would be performing the escaping task from Inspector and his ugly dog.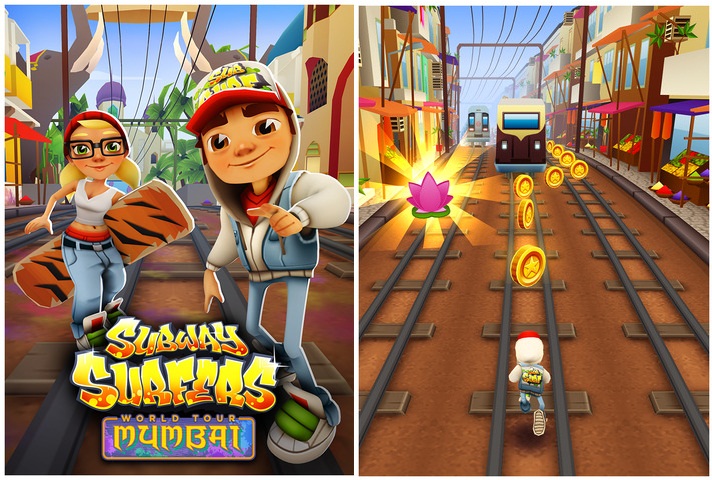 You will be able to get the collection of Bengal board in the new upgrade. The Subway Surfers Mumbai update is available across all platforms including Apple iPhone, iPad, iPods, Android and Windows phones.
Download Subway Surfers for iPhone, iPad
Download Subway Surfers for Android
Download Subway Surfers for Windows Phone