For May 2014, Subway Surfers Vancouver World Tour continues. Download Subway Surfers Vancouver APK for unlimited coins and keys.
Subway Surfers, the never ending game sees yet another update after a long time and it will not last too long as the Weekly Hunt just speak of only three weeks challenge instead of usual four weeks. So it happens to be Subway Surfer Canada World tour as Jack and his team takes on Vancouver metros this month.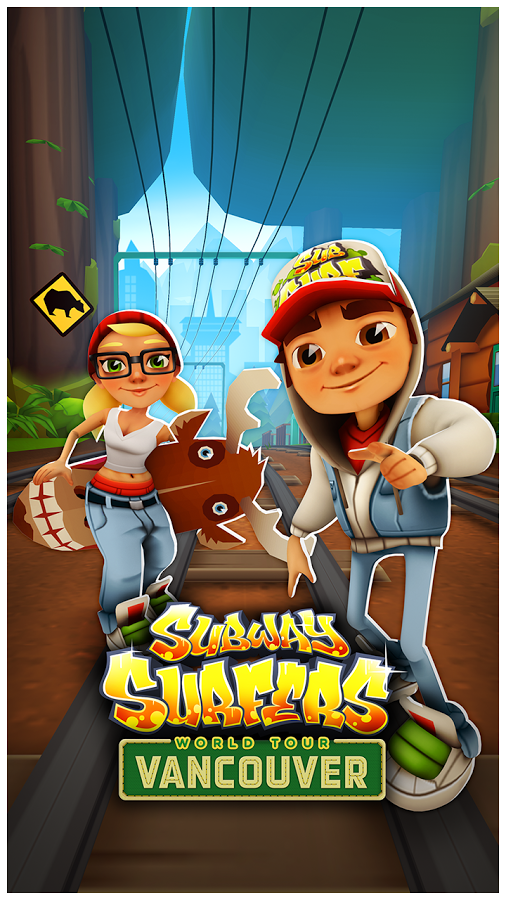 Subway Surfers Vancouver seeks the Jack running through the tunnels of Vancouver Metro trains.
Updating from Existing to Vancouver Update
If you have already installed Subway Surfers on your phone, you will receive the update notification on your device. Tap on Update by going through Play Store and then it will be installed automatically.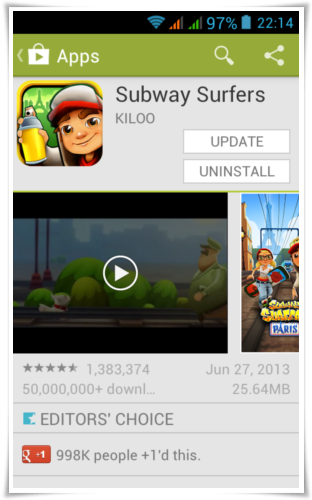 Download Subway Surfers Vancouver
From your phone open App Store/Play Store on your link and then search for 'Subway Surfers'. Tap on Download and then Install button. You would be now able to enjoy the Subway Surfers game.
Subway Surfers Android Play Store Link
Subway Surfers iOS App Store Link
Subway Surfers Vancouver APK download
Subway Surfers Rating - 4.5 / 5
And we want to ask our readers - what's your high-score while playing the Subway Surfer game?