T-Mobile now offers Data Stash postpaid rollover data plan to prepaid subscribers as well with 10 GB of free LTE Data included.
T-Mobile USA in January came up with Data Stash, a fancy term used by the carrier for rollover data. Until now, rollover data was only available to prepaid customers but today the same much welcome moves comes to T-Mobile's prepaid customers as well.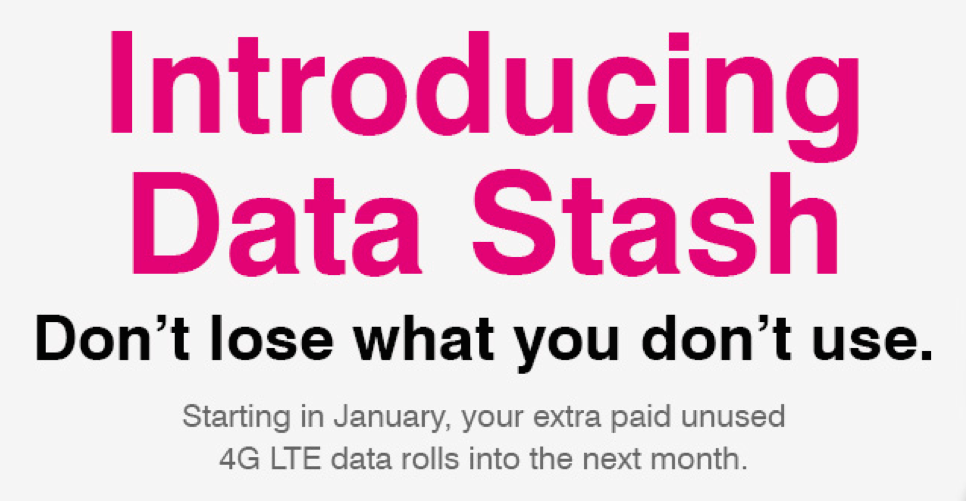 According to T-Mobile PR the Data Stash will include 10 GB of 4G LTE data as the starter plan and the rollover data will carry forward up to a year. The next plan is 20 GB and same things apply. This promotional offer will start off March 22 and it's the same deal that's available to postpaid customers. For a point you were thinking to shift from prepaid to postpaid because of rollover data advantage then you no longer need to.
T-Mobile has finally listened to 40,000 customers who requested to rollover their unused data to next month billing while the top carriers are running away from it.
Via: T-Mobile