Huawei Prism went nowhere in the news headline and the China based smartphone giant is working along with T-Mobile to come up with Prism successor. Ofcourse with easy name to remember, the successor would be named as Prism II.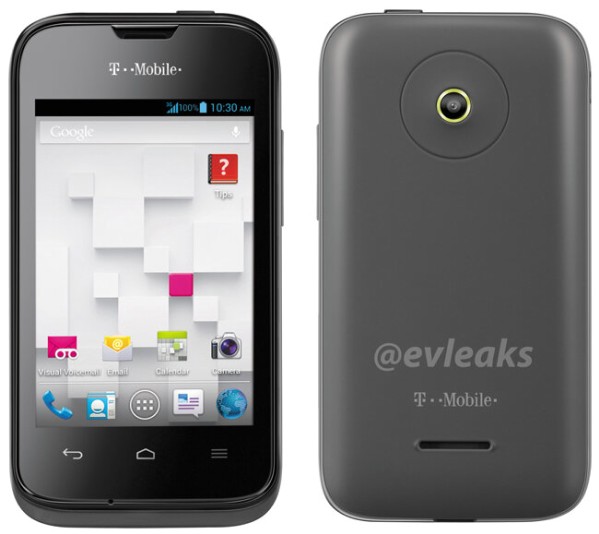 T-Mobile Huawei Prism II U8686
T-Mobile is happy to introduce the low cost smartphone targeted towards their customer who have low budget. The Huawei Prism II U8686 is for them and the U8686 is the model number of the device. It's an unbranded phone and once again its EvLeaks on its Twitter profile who comes into picture provide leak of this device. This means that it will be launching soon by T-Mobile for the United States customers.
We actually don't know the exact specs of the device. We just know that it will include HVGA display screen with 320 x 480 pixels resolution but with unknown size(actually less than 3.5 inches). It's great to find a low-end smartphone sporting Android 4.1 Jelly Bean out of the box. When you look at low-end smartphone with Jelly Bean, it reminds me off Samsung Galaxy S phone. Why it wasn't update to Android 4.0 Ice Cream Sandwich OS?
It will be powered with 1 Ghz single core processor along with 512 MB RAM and pre-installed Google apps. And that is everything that we know about Prism II smartphone.
T-Mobile Huawei Prism II has following specifications –
320 x 480 HVGA pixels resolution
1 Ghz single core processor
512 MB RAM
Android 4.1 Jelly Bean OS
WiFi, WiFi tether
T-Mobile Huyawei Prism II Pricing & Availability
No details on the pricing, availability, launch is known to us regarding T-Mobile Huawei Prism II phone. We will let you know once we come around.