T-Mobile USA introduces a new unlimited 4G LTE family plan which allows you to lease down two lines at a cost of $100. This move is considering more than 70% of people doesn't like to monitor data on family plans data usage. Definitely it will put an end to gigabyte stratagem.

T-Mobile Simple Choice Family Plan
AT&T, Verizon and Sprint have two dozens of family plans and promotions and many of them are confusing for the users and T-Mobile thinks that its time to put an end to such data caps gimmicks as it introduces Simple Choice Family Plan allowing you to lease lines with $100 per month for two people. It's not just limited to two people as you can bring more people to this plan and up to 10 can be added by paying $40 more per line per month.
T-Mobile CEO John Legere on the launch of new Family plan with unlimited data said –
"People are saying loud and clear that they hate the confusion and complexity of the carriers' shared data plans, and they should. Unfortunately for American consumers, this scheme is working as intended. Of course, every single T-Mobile Simple Choice postpaid customer immediately qualifies to take advantage of this offer. That's how the Un-carrier does it, putting our customers first."
Here is the T-Mobile plan comparison with other telecom operators -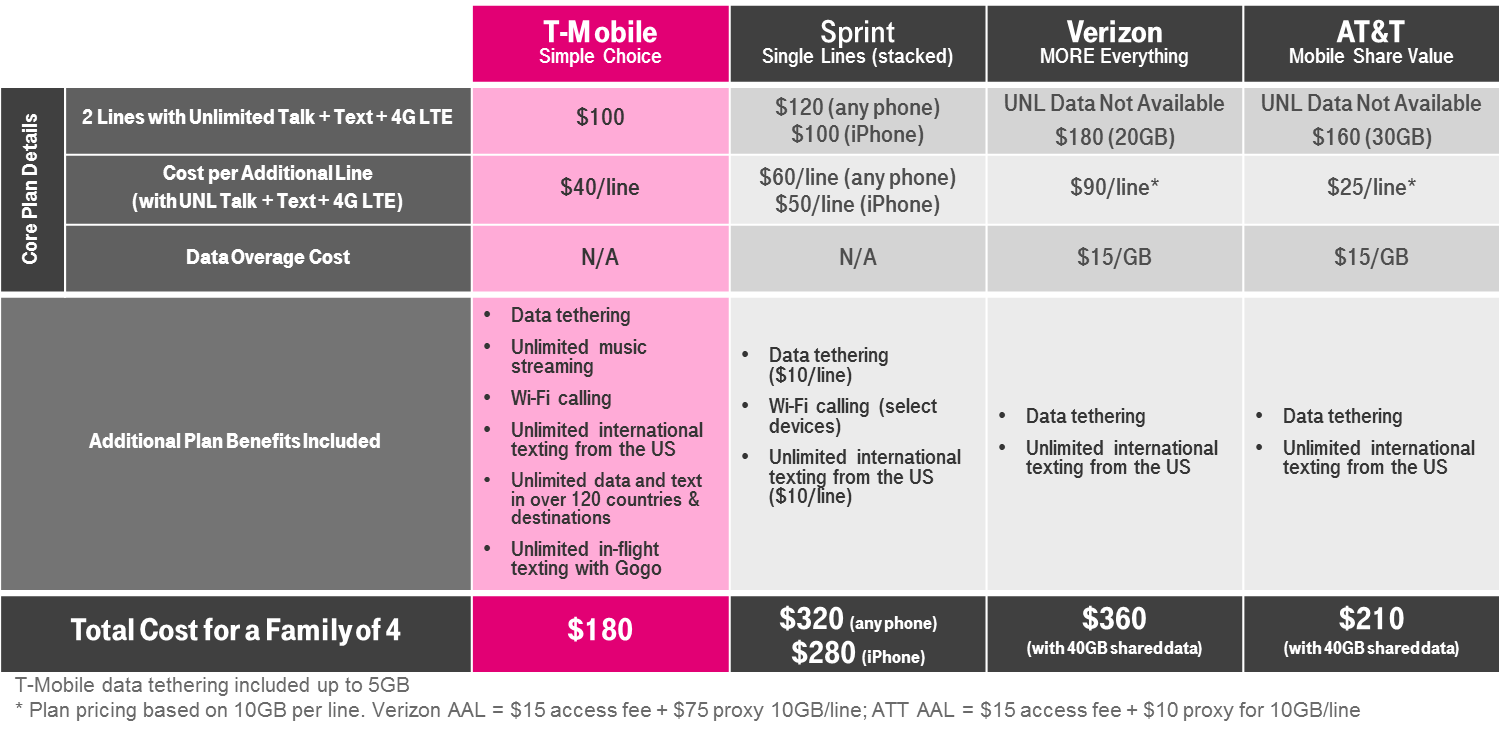 Via: T-Mobile