This guide is on how to Buy Custom iPhone 6 and iPhone 6 Plus Phones available in any color.
iPhone 6 and iPhone 6 Plus are available in Space Gray, Silver and Gold color options and the upcoming iPhone 6S or iPhone 7 is rumored to be Pink color option as well. Not sure how many people will take it but possessing an iPhone 6 different from these colors is worth especially when you have invested $1000 on a phone, can't you add few additional dollars and get a custom iPhone 6 with your choice of colors.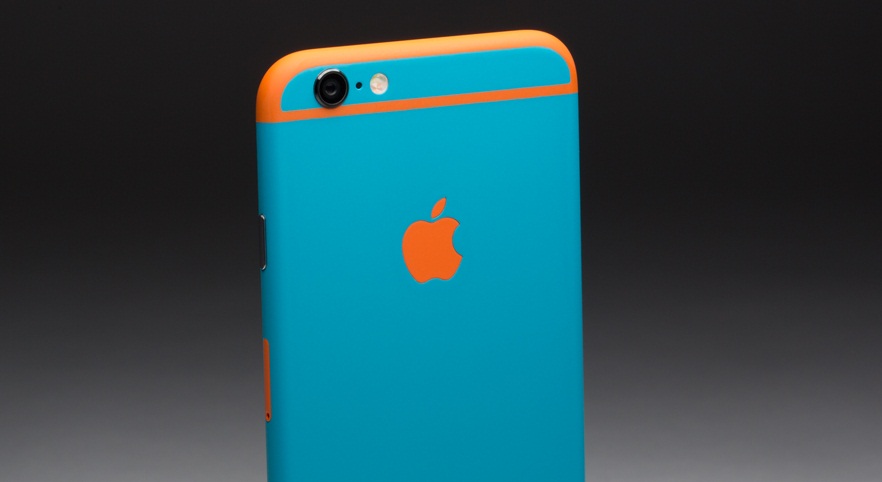 Design Custom iPhone 6
If you are looking for custom iPhone 6 design, then visit Colorwave.com and they does a beautiful job to customize iPhone 6, iPhone 6 Plus and other products like MacBook Pro, Bose headphones, PlayStation 4, Sprint iPhone 6/6 Plus, Beats Studio wireless headset and lot more.
Colorware.com is a Minnesota, USA based company which provides custom designed iPhone 6 models shipping worldwide. Whether you need to build a brand or get your name on it, custom iPhone 6 designed by ColorWave is your requirement. And let me tell you that is not a sponsored article or guest post but our view on the best iPhone 6 custom design services available worldwide. Infact we were quite surprised to see such service do exists.
Here is how you can get a custom made iPhone 6 and iPhone 6 Plus phone –
Visit ColorWare.com iPhone 6 Design Page.
Choose your color for body and mettalics.
Finally choose your finish from gloss or matte.
And the only thing remaining is the selection of model and then shipping details. Please note that iPhone 6 sold here are unlocked phone which works on all domestic and international carriers. The internal specifications remains same as that of the official iPhone 6 and iPhone 6 Plus.
Select shipping address and make the payment.
I am sure you can't wait for your custom iPhone to arrive at your doorstep. For any help via Phone you can contact them at 1-888-452-6567 or +1 (507)-474-6567.