Check the top 8 things you never knew you could do with your existing smartphone to extend the features.
Today's smartphones and mobile devices have a range of impressive uses. Here are some tasks you may not have known your cell phone could perform.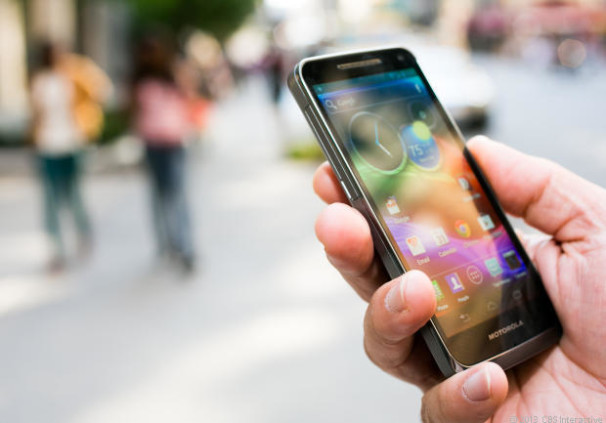 1. Monitoring Personal Health
Some phones now have a range of apps that can help people to track health conditions or understand their overall wellness better. Research shows that the majority of smartphone users have used their phones at some point to look for medical information. In many cases, users can even schedule telemedicine consultations with doctors, where they can consult medical professionals through videoconferencing on their mobile instead of spending time waiting in a doctor's office. These kinds of new breakthroughs are one way that smartphones are revolutionizing our lives and helping to improve our collective health.
2. Household Chores
This has a "Jetsons"-like sound to it: Smartphones used in conjunction with electronic sensors and home appliances can help people do the laundry and other chores remotely. Being able to set wash and dry cycles and other types of household appliance tasks can help a lot of people save time and get housework done amid a busy professional schedule.
3. On-Demand Entertainment
With apps like Hulu, device holders can watch all kinds of programs from wherever they happen to be. Viewing sports games and other broadcasts while away from home is one way that many people are taking advantage of new cellular network capacity. While a lot of people know that they can stream video from their phone, today's 3G and 4G capabilities are truly amazing aspects of the new smartphone experience.
4. Remote Wireless
Another very convenient way that people are using smart phones is to set them up as WiFi hotspots for other devices. One of the major drawbacks of a smartphone is the lack of a conventional keyboard or an easy way to generate text documents. Professionals who use spreadsheets or word processors can simply use their smartphone to get their laptop online, in order to stay connected while completing input tasks or writing e-mails.
5. Tomorrow's High-Tech Vehicle
As pushbutton ignition becomes the norm on newer vehicles, there is an even more groundbreaking way to start a car, truck or SUV. Many vehicles are now compatible with smartphone apps that allow for remote ignition. Assuming proper use of safety brakes, this kind of application can be a convenient way to make cars comfortable in extreme hot or cold seasons and to make trips more convenient for drivers.
All of the above represent major advances in how people are using smartphones to their personal advantage. Most of us never would have thought that yesterday's simple cells would evolve into devices that can help us to research rehab facilities in Florida, monitor our heart rates, start our cars, or help us with our job searches, but current technology is helping us to do all of this and more with innovative devices that are really much more than a simple phone.
6. Customize Your Apps
Smartphones are all about customization. You can do more than just pick what you want to appear on your screen and where. You can personalize those buttons even further! Using apps like Pimp Your Screen or Iconical, you can create effects or add filters and creative designs to make each app unique.
7. Your Handy Dandy Toolkit
Whether it's for home improvement or commercial construction, there are a number of apps that will become a part of your toolkit. iHandy provides five apps including a digital level app, ruler, flashlight, plumb bob, and steel protractor.
There's even an app to help you find the perfect paint color. BEHR's ColorSmart app will let you view thousands of colors right there in the convenience of your home to find the perfect one. Further design your dream home using Mark On Call, an iPhone app that will create detailed blueprints or mock up rooms for your project.
8. Measure It Up
Whether golfing, sight-seeing or just fooling around, the Smart Measure Pro for Android and the Dot Measure Pro for iOS will give you the height, width and distance of an object. So put away that measuring tape, and use the power of the smartphone in your hand.
BIO: James is a freelance writer and founder of InfoBros. In his free time, he enjoys hiking, photography, and blogging about health, tech and communication.
Image Credit