Tim Cook says "Apple Watch has extraordinary customer response". The CEO of Apple today visited Palo Alto Apple stores to checkout the people's response to newest sensation by Apple.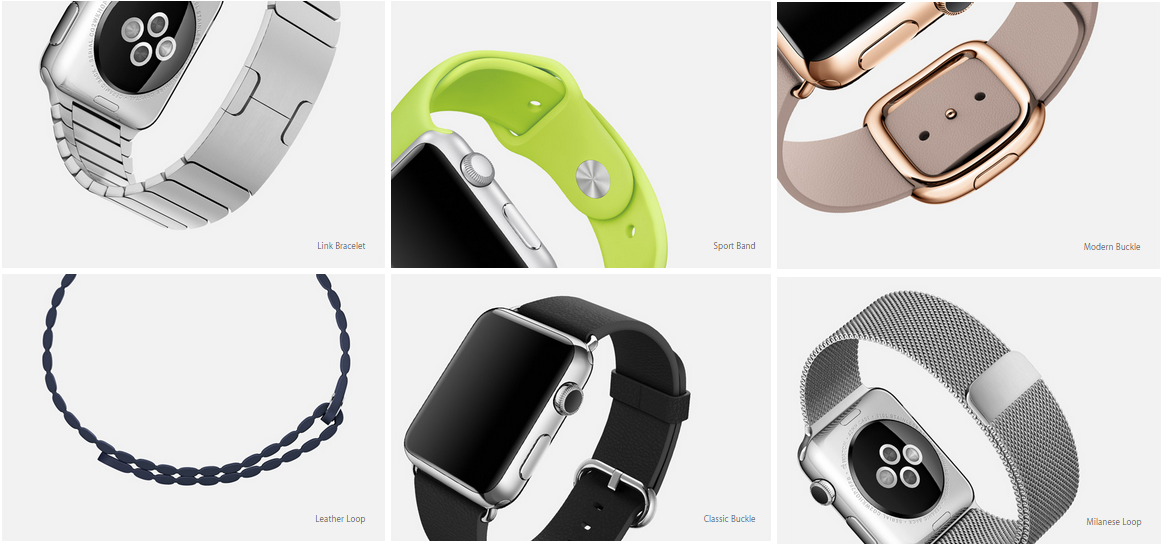 In an interview with CNBC, Cook was pretty happy with the response of customers to Watch. Interviewer further asked Cook what he wears daily? Cook says he likes changing Apple Watch bands very often and likes Stainless steel edition with white rubber Sport band. But he was seen wearing Watch with red crown, that only comes with specific limited edition models.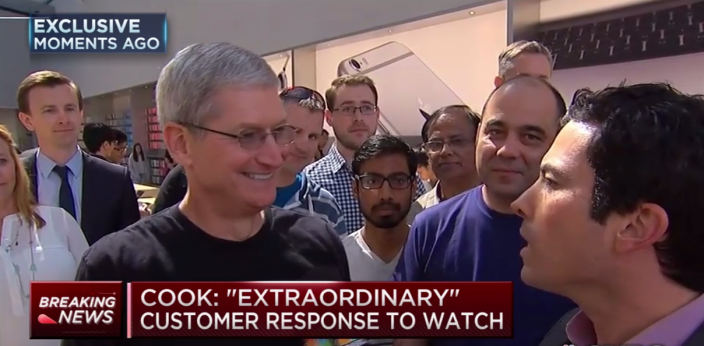 This also hints that there maybe further customization opening for Apple Watch for the premium customers and synchronous to that Apple has come with Watch exclusive stores to provide after sales services to premium customers.
While some people have to say – most smartwatch are priced at $250 but Apple Watch starts from $399 to a maximum of $18,000. Why pay minimum of $150 extra when you can get the same functionality on $250 watch.
Via: CNBC