FIFA World Cup 2014 is to be held in Brazil this summer from June 12 to July 13. Once again, the soccer fever sweeps over every corner in the world, and World Cup, it turns out, is doom to be the best sporting events, making all nations excited and crazy. You can see it on people's face. As a football fanatic for years, I have to say that Brazil, the soccer power with 5 champions in World Cup history, may be the right holy place to host the game.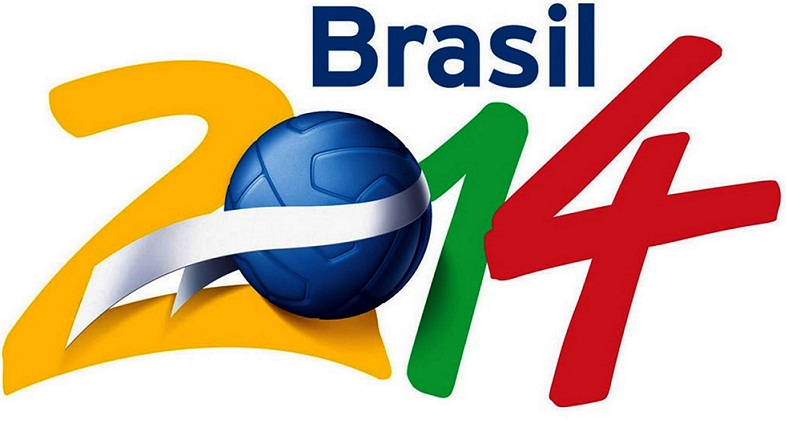 Burn 2014 World Cup Video Highlights
It is not hard to envision that everything related to World Cup 2014 will catch on, as always, such as the World Cup theme song, top 10 best goals of 2014, World Cup match video highlights or the like.
Let's say you are at the sporting venues, and then it occurs to you that you want to record the whole match with every amazing moment, create a World Cup video highlights DVD and present it as a gift for friends. Or you have no plans to take yourself to Brazil and you sit in front of a TV at home, hearing play-by-play analysis of whichever group game in Rio de Janeiro and thinking about making a World Cup match video collection of your idols, Lionel Messi, Ronaldo or anyone else, and burning it onto DVD for better preservation and for aftertaste. After all, it's World Cup, happening only every four years. So we agree that all thoughts of match video backup for replay should be noted and put into practice accordingly.
Here is my tip to you: both situations mentioned above will find their way out as long as there is a powerful tool. HereWinX DVD Author is chosen to do the World Cup 2014 video to DVD burning job. Part of it is because it is totally free, which I guess most of you will be inclined to. Most importantly, in a technical sense, this software is an "expert" in converting and burning videos, whether HD videos recorded or downloaded, to DVD. To be specific, you can use it to burn video MKV to DVD, MP4 to DVD, FLV to DVD, MPEG, MOV, RM, RMVB, H.264, AVI to DVD, etc. at surprisingly fast speed. Practice shows that it takes less than 1 hour to convert and burn a full 4.2 GB high quality DVD.
As to separate video clips of those 2014 FIFA World Cup splendid goals, you can choose to get them batch converted and burned into one DVD disc. Besides, chapter menu, subtitle, background music and picture are for your option to add or not. And given that you want to download and burn YouTube videos to DVD at one go to enjoy on widescreen, which is exactly this free DVD creator good at, it is worth your trying. Bonus point: multilingual DVD languages supported are better for international users – World Cup fans.
We note down details of video to DVD burning steps in this tutorial Burn and Create Excellent World Cup 2014 Great Match DVD. You can unfold it to get more step-by-step guidance. I can't think up any better way to enjoy World Cup matches just as broadcast live on TV than burning them onto DVD, if we miss out on them. If you have no other ideas, maybe you can choose to follow us.