Ubuntu Edge the first Ubuntu phone comes with 4 GB RAM, 128 GB storage, dual 4G LTE, 8+2 MP camera above 4.5 inches Sapphire crystal display to break all records.
Just like Firefox OS, Ubuntu is all set to debut Ubuntu powered phones in coming months with cutting edge technology and above all open-source project. Ubuntu OS for mobile announced at Mobile World Congress 2013, it into alpha stage of development and demo is already available for various Android phones as well.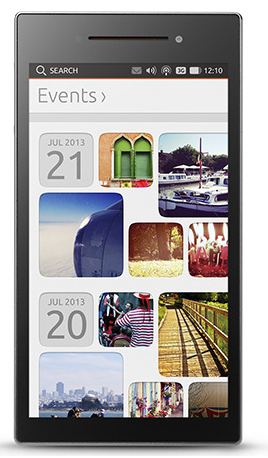 Ubuntu has designed Edge phone to redefine PC portability thanks to massive 128 GB storage capacity and 4 GB of RAM. So with first ever Ubuntu phone forget about micro SD card or low storage on your phone and also time to move on from lags and issues on your device thanks to 4 GB RAM coupled with fastest multi core CPU.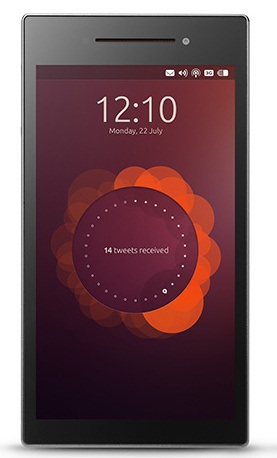 According to research at Ubuntu it was found that 4.5 inches is the right size of a phone to give total control with one hand and display is made up of sapphire HD crystals instead of normal display, much better than Corning Gorilla Glass protection. It packs wonderful low light 8 mega pixel camera on the rear side, 2 mega pixel front facing camera as well.
You love Android isn't it, Ubuntu is here to make you happy with stock Android version & new Ubunto for mobile as they have adopted dual boot of both Android and Ubuntu mobile OS on Edge phone.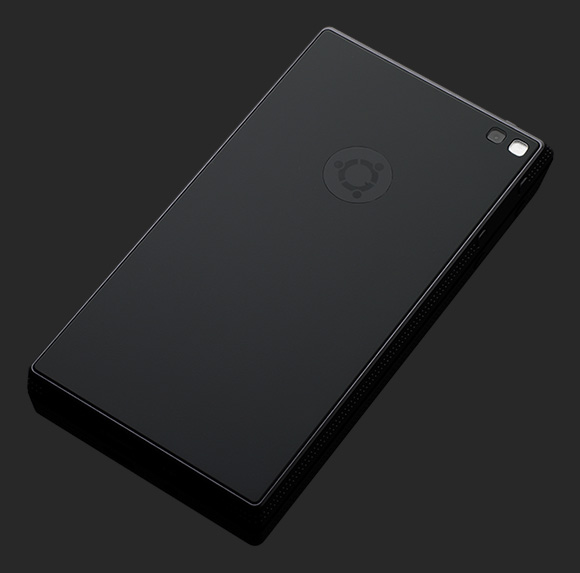 The body of Ubuntu Edge is crafted from single piece of textured metal making it easier to hold in your palms.
Display: 4.5 inches 1,280 x 720 HD sapphire crystal display
Software: Dual boot - Ubuntu mobile OS and Android
Fully integrated Ubuntu desktop PC when docked
Processor: Fastest multi-core CPU
RAM: 4 GB RAM
Storage: 128 GB storage
Camera: 8 MP low-light rear camera, 2mp front camera
Connectivity: Dual-LTE, dual-band 802.11n Wi-Fi, Bluetooth 4, NFC
GPS, accelerometer, gyro, proximity sensor, compass, barometer
Stereo speakers with HD audio, dual-mic recording, Active Noise Cancellation
MHL connector, 3.5mm jack
Battery: Silicon-anode Li-Ion battery
Dimensions: 64 x 9 x 124 mm
Ubuntu introduces Silicon-anode Li-ion battery apart from just li-ion batteries.