Google Nexus 4 is a brand hit smartphone and LG Electronics will be thanking Google for partnership. Nexus 4 16 GB model is available for purchase at $ 359 via Google Play Store in Canada but you will be happy to see Koodo listing of Nexus 4 now been sold at $ 350.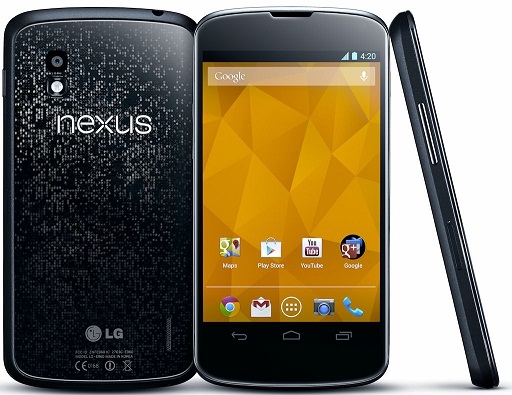 Earlier Koodo priced Nexus 4 at $ 400 but it fell inline with other carriers and since Nexus 4 is not the top smartphone, decreasing the price will be a better option. Koodo Nexus 4 listing is $9 less than the Google and this is a good deal to consider. Thanks to folks at MobileSyrup that we learnt about this deal availability. Moreover you get $50 bonus gift when you buy online koodomobile.com. This is available only in Black color variants as White Color variants are only available in United States via Google Play Store.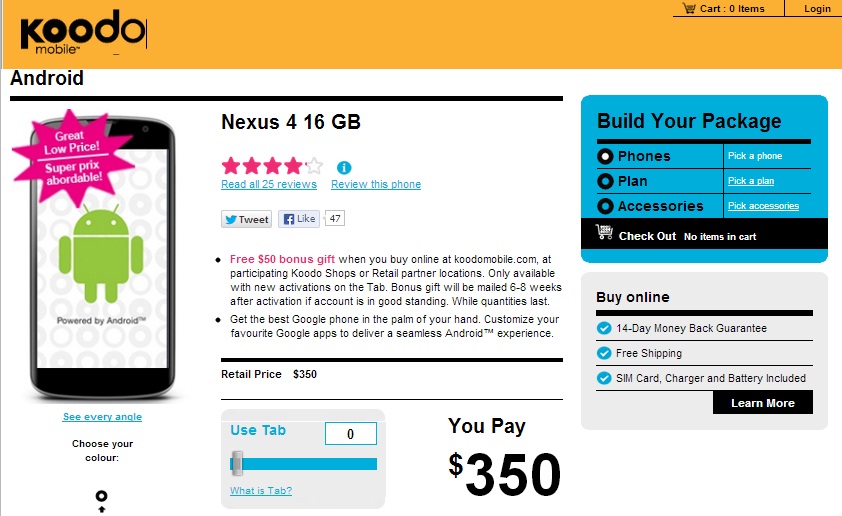 Koodo Mobile deliver this smartphone to anyone who stays in following Alberta, British Columbia, Manitoba, Newfoundland & Labrador, New Brunswick, Nova Scotia, Ontario, PEI, Quebec, Saskatchewan states of Canada. This price is for the unlocked handset and Koodo Mobile uses Tab to easily purchase handset at convenient cost of users. Also included in the box content is the $ 10 Clear Screen Protector and $10 worth Anti-glare Screen Protector costing additionally.
Check Nexus 4 Koodo Mobile Listing.