Check the procedure on how to update software version on Nokia Asha 501, 311, 310, 309, 305 & other Asha Phones.
We always talks about Android smartphone firmware updates and we miss out firmware update for other OS based phones. Windows Phone rarely receives any update and as does Symbian phones. Nokia Asha series of smartphones are powered with Nokia Asha software platform mobile software and like Windows Phone, it rarely receive any update. Some of the popular phones in the Nokia Asha series are Asha 501, 501 Dual SIM, Asha 311, Asha 310, Asha 309, Asha 308, Asha 306, Asha 305, Asha 303, Asha 302, Asha 300, 210, 210 Dual SIM, Asha 205 Dual SIM & others.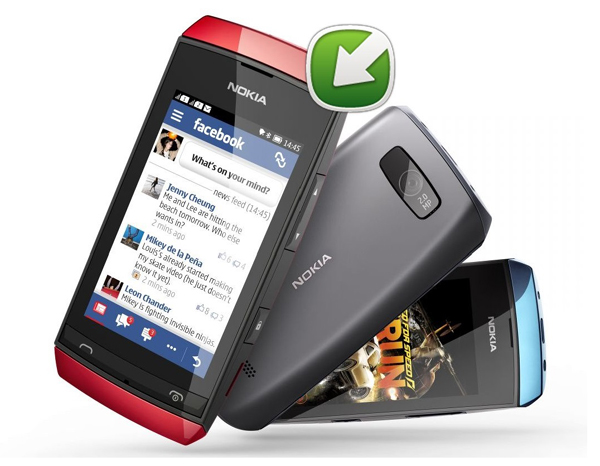 Also Read - Hide/Lock SMS on Nokia Asha Phones
So the question is how do you get notified or how can you update your latest Nokia Asha phone? All the Asha phones are with capability to auto check for the updates availability but this is only possible when you have a mobile data connection enabled. The device can be updated either by Over the Air update(OTA) or via by connecting your phone to PC and using the Nokia PC Suite. The process of firmware update over the air has become the famous in recent time thanks to smartphone era. Moreover you will be notified of any update when available.
When you are connected to Wi-Fi network, if update notification is received on your phone then simply tap on the notification message and hit "Update". You can find more details about the update, features included when you hit "release note". Your phone will be then update to the latest firmware version available.
Nokia Asha 205 vs 206 comparison
If you haven't received update notification and wanted to check for the latest software availability, you can do it manually as well. Ensure that mobile data connection has turned ON and then go to "Settings > Phone Update" to check the update availability. Whenever the software update is available, it will tell you the following details about the update -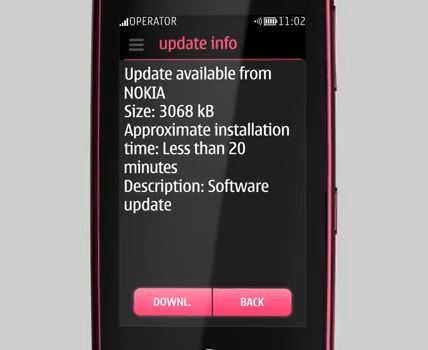 Firmware update file size
approximate installation time
Update description
And its the time to hit Download and then follow the onscreen instructions.
I hope the above guide will help you to update your phone.