Verizon adds Sapphire Blue Ballistic Nylon version to existing Droid Turbo in Black Ballistic Nylon.
Until now the Verizon Droid Turbo was only available in Black Ballistic Nylon weighing 176 grams but today Sapphire Blue color atop Ballistic Nylon was made available. I am not sure how many people will welcome this move but I think it's a good addition and Verizon pretends to showcase Droid Turbo once again.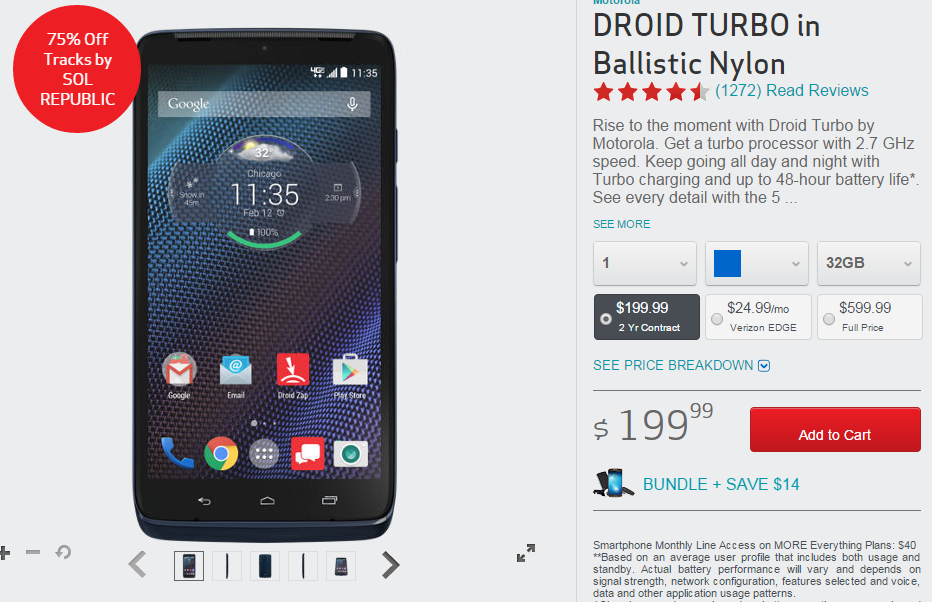 Made by Motorola, Droid Turbo is a Verizon Wireless exclusive handset and globally it's known as Moto Maxx. Recently it was launched in India as Moto Turbo. The device comes with 5.2 Inch QHD display, Snapdragon 805 processor, 21 mega pixel primary camera and 3900 mAh Li-ion battery. It runs on stock Android with few of the Moto apps.
Verizon Droid Turbo is priced at –
$199.99 for Two years contract
$24.99 per month on Verizon Edge
$599.99 upright