Verizon begins pre-order of HTC One M9 from April 1. Check Verizon HTC One M9 Price, Plans and availability dates.
Late but not forgotten, Verizon finally remembers that apart from Galaxy S6 and S6 Edge, there is HTC One M9 too launched at Mobile World Congress at Barcelona [MWC 2015]. The big red carrier has finally announced that One M9 will be available on their network and pre-order of this handset starts from April 1 with shipping starting from April 10.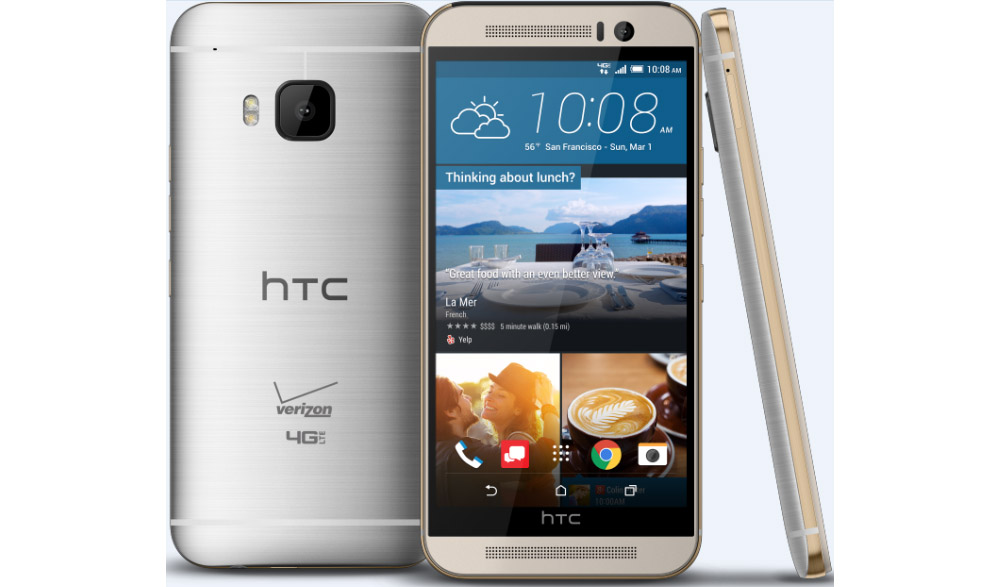 Many carriers have opted for March 27 as pre-order date for both Galaxy S6, S6 Edge and HTC One M9 but it's delay in Verizon. You will be surprised to see that Galaxy S6 pre-order on Verizon will also start on April 1.
Verizon One M9 Price
Verizon is asking $199 with new two years agreement. If you choose Verizon Edge plan you can get handset for free but you will have to pay $24.99 per month for two years. Both Gold on Silver and metal grey models with 32 GB storage will be available.
So which phone will you choose - Galaxy S6 or Galaxy S6 Edge or HTC One M9 or you have plan of buying costlier gadget than these flagship phone, $10,000 on Apple Watch?