Vertu is a smartphone maker and it manufactures only luxury mobile phones. After Vertu Constellation smartphone in 2011, they have come up with Vertu Ti smartphone with model number as RM-828V as another luxury smartphone. Until now Vertu has a go with Symbian OS but as Nokia has officially decided not to launch any more Symbian based smartphones, Vertu had a go with Android OS which is currently trending.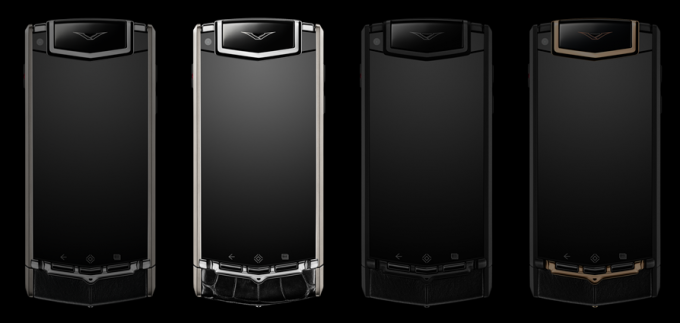 Vertu Ti RM-828
Vertu Ti RM-828 will be the first smartphone by Vertu on the popular and trending Android mobile operating system. When we look through the design of the smartphone, you would say it's pretty ugly when we are into years where we have crispy and smooth touchscreen devices. Although this is with five point multi touch display but, the design of the smartphone is pretty ordinary. I would say, Vertu should have come up with something better than this when you talk about luxury smartphones.
Vertu Ti RM-828 display is sadly limited to 3.7 inches touchscreen display providing 800 x 480 pixels which is pretty ordinary resolution and worst of all those it packs 1250 mAh battery. It's powered with Qualcomm Snapdragon MSM8260A processor clocked at 1.5 Ghz and includes 8 mega pixel camera on the rear side with 720p HD video recording capabilities. There is 1.3 mega pixel camera on the front facing side. It includes other options such as WiFi, WiFi tether, Bluetooth 4.0, 64 GB internal memory and if you have such high internal memory why would you need micro SD card slot?
Vertu Ti RM-828 has following specifications –
3.7 inches WVGA display screen
1.5 Ghz Qualcomm Snapdragon MSM8260A processor
8 mega pixel rear camera
1080p HD video recording
Android 4.0.4 Ice Cream Sandwich OS
1.3 mega pixel front facing camera
1250 MAh battery
64 GB internal storage capacity
Wi-Fi, Wi-Fi tether
Bluetooth 4.0
Vertu Ti RM-828 will be available at a price of 7900 Euros and I would like to as the reader would you pay $1000 for such an ugly device when you can buy 3-4 best smartphones with that amount in your pocket. What do you say?