Vuemix is a revolutionary video browsing app for both iPhone and iPad (coming soon to Android). Vuemix is more than just browsing videos though; it is a truly unique experience. A tiled screen flashes onto the user interface when the app is opened, revealing 9 screens playing videos simultaneously. Each video stream is ported into the app and played for the user in one seamless screen, with audio only coming from the currently selected video. This is a stark contrast to the previous iterations of video apps, designs, and features in the video browsing market. We are used to seeing page after page of static thumbnail (as is seen on YouTube). With Vuemix, that is a thing of the past.
Vuemix Video Browsing App
Vuemix presents a wide offering of videos by crawling the web for trending topics all the way down to specific sporting events, news sources, how to videos, and travel destinations. Each crawled video is fed into the app's different sections, allowing the user to easily navigate the apps native interface. By allowing the users to see all these videos playing at once it eliminates the guessing that goes on with static thumbnails. Sound, too, provides useful information to the viewers about what exactly the video is about before they ever choose to view it in full screen theater mode.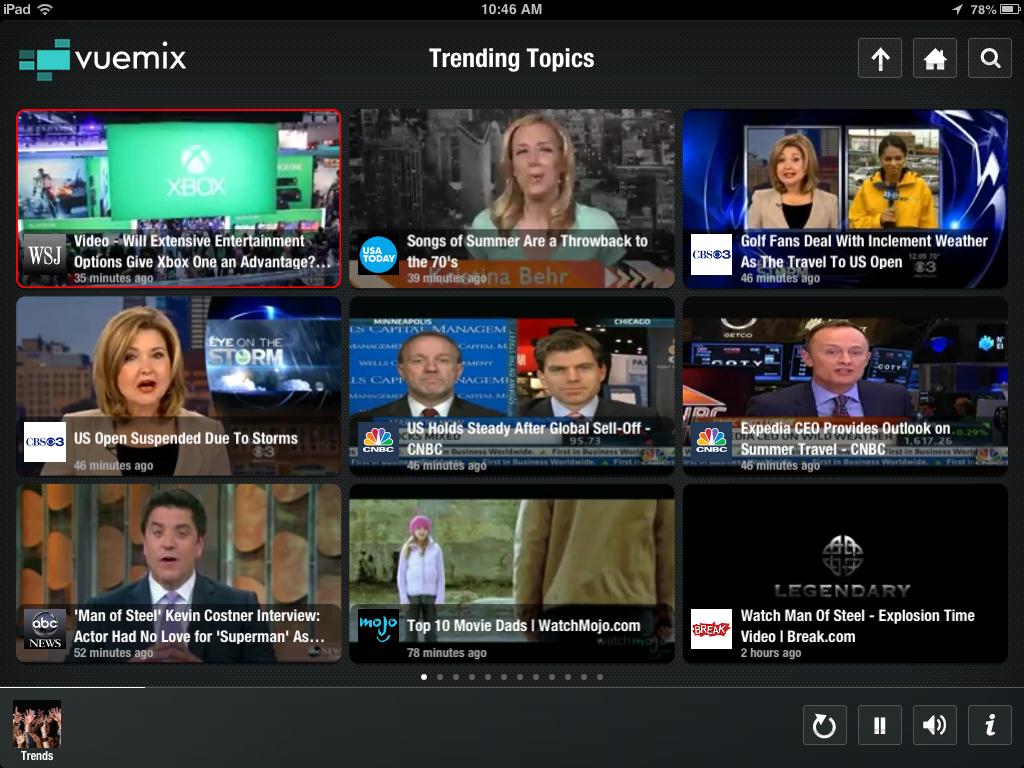 The cloud storage platform that Vuemix has created makes the incoming stream of videos both high quality and frequent in number. Over the course of an hour you can expect the apps content to change frequently, porting in new videos from all of its sources. This makes Vuemix a good alternative to traditional television in many ways.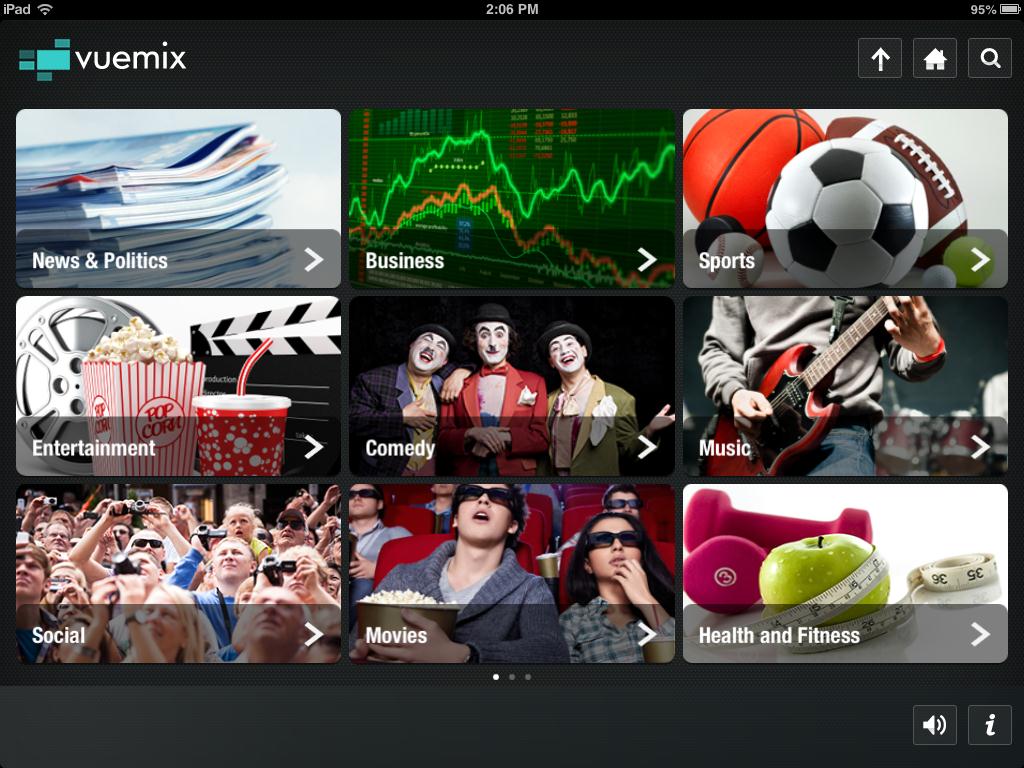 Aside from the content and technology on Vuemix, it provides a myriad of other fun features as well. One of the most interesting and useful is the news feature associated with each video. Vuemix prompts users to check out associated content with the particular video selected on-screen. This could be anything from news items about the video's content to similar stories around the web. Some include other videos or relevant news articles. This feature creates a robust environment for users to browse through and generate information about any particular video from.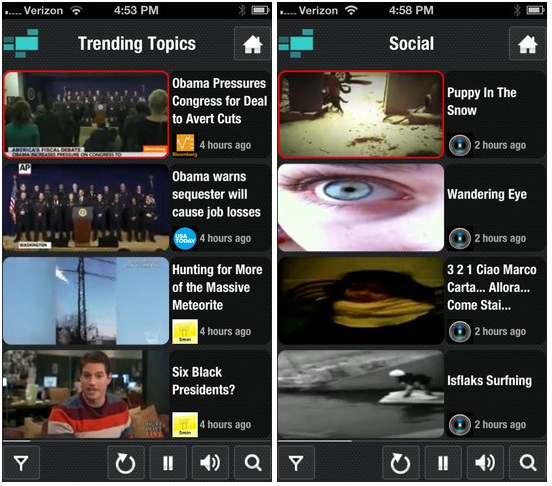 More features of Vuemix include seamless social media integration for sharing videos to various platforms. The ability to make 'mixes' is featured as well. With this feature users can combine all their favorite videos into a mix and broadcast it to the Vuemix platform. Users on Vuemix can then see what mixes are being created and check them out for themselves. These mixes can also be easily ported to social media outlets, viewed on the desktop interface and more. Many other features like Twitter related activities, external device usage, and text messaging are available on Vuemix as well.
While live television still is king in the market, Vuemix is another stride in the 'all-online' world that we are living in today. The seamless and captivating video screens for both iPad and iPhone make it easy to get sucked into the Vuemix 'rabbit hole' for long periods of time. As far as video goes, this app is a must have for fans of the medium.
Find the Vuemix App in the App Store
Compatible with iPhone, iPod touch, and iPad. Requires iOS 5.0 or later.
Android App Coming Soon