A dozens of leaks have come up in the fast few days and there will be many before until the iPhone 6 gets official. Here it is, the Apple iPhone 6 launch. Watch the iPhone 6, iWatch launch event video streaming to know what exactly the next iPhone in Apple's own words is.
iPhone 6 Live Video Streaming
Apple has put up a page wherein it shows Apple special event on September 9, 2014 countdown. In big words it reads the time left before iPhone 6 launch official gets started. This will be the page where iPhone 6 live video streaming will be available. You can catch it on http://www.apple.com/live to watch Apple special event.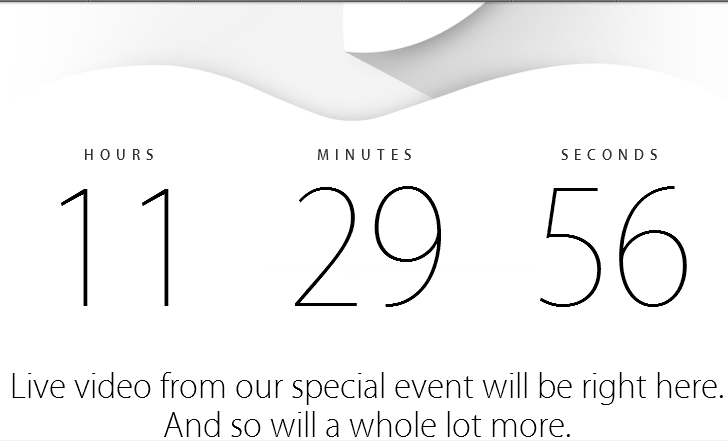 This live video streaming is only available on Safari browser with version 5.1.10 and higher and on OS X v10.6.8 or later or Safari on iOS 6.0 or later. This streaming is also available on Apple TV (second or third generation) with software 6.2 or higher.
Update : This event is officially over and we saw Apple launching iPhone 6 and iPhone 6 Plus phones.