Everyone know that Apple will launch their first ever smartwatch on March 9, 2015 via an exclusive event. Here is how you can watch Apple Watch Live event streaming online and know what products that you can expect from Apple itself.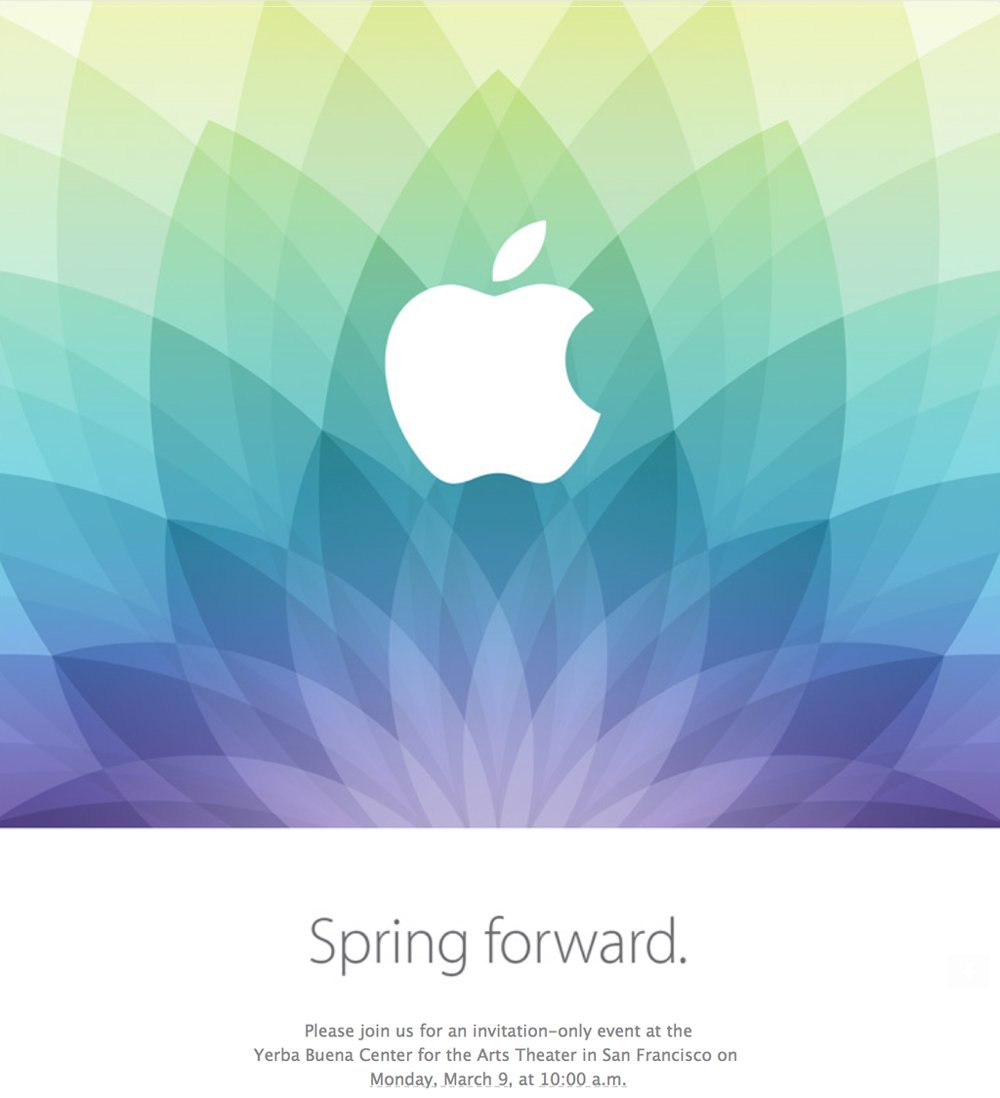 As of now Apple Watch is expected, a new 12 inch MacBook Air is about to launch and Apple Pay will debut in Europe. The venue details are -
Yerba Buena Center for Arts Theater,
San Francisco,
Time, Date - Monday, March 9 at 10 AM
This event invitation was sent out on February 26 and the tagline hints at Apple Watch launch but Cupetino based tech giant has always surprised packed in for everyone. Who knows at the end they decide to call it as iWatch or Apple iSmart. The event is taglined as 'Sprint Forward' event.
You can follow the Apple Watch announcement as they happen by watching the Spring Forward event live streaming. It will go on the air at 10 AM PST which is 5 PM UK Time or 10:30 PM is said to be IST time if you are from India.
Live Streaming
The Apple Watch Live Streaming will be available on the scheduled time from the Apple's event page. This page isn't available to everyone as it will work only on Apple devices. You will need to have Safari 5.1.10 or higher on OS X v10.6.8 and Safari on iOS 6.0 or later. On Apple TV you should have software 6.2 or higher.