Samsung Galaxy S4 has everything to beat Sony XPeria Z and HTC One as in the competition of flagship phone but it may be lacking XPeria Z IP57 certification which says the flagship phone by Sony Mobiles is water proof and dust proof. This advantage of XPeria Z may not last longer days as Samsung flagship is about to unveiled in rugged version as well to be dubbed as Galaxy S4 Active.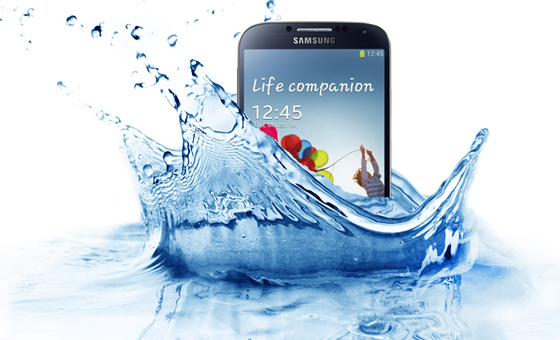 Samsung Galaxy 4 Active
During Q&A session the President of Samsung Gulf Mr. Young Soo Kim told the media that water-resistant Galaxy S4 could be another variant and they are in works. This comes at Gulf launch event of Samsung Galaxy S4 available at AED 2,599 in UAE.
Eventually this is will not be the first phone by Samsung with water resistant support as Galaxy XCover, XCover 2, Rugby Pro and Rugby smart already exhibits this feature. Eventually Galaxy S4 Mini has been delayed till June/July for further info. Nothing has been confirmed eventually and so fingers crossed!
It's the time to spread the news to your friends. Do let them know by sharing this via Facebook, Twitter and Google+.