Guide on how to watch Wimbledon 2015 live streaming on iPhone or iPad for live action and match highlights.
The hardcore Tennis fans will be definitely watching all the Wimbledon action on their big screen Televisions with HD resolution but you can't be all the time in front of your TV. There is possibility now that you can watch all the Wimbledon matches on iOS device.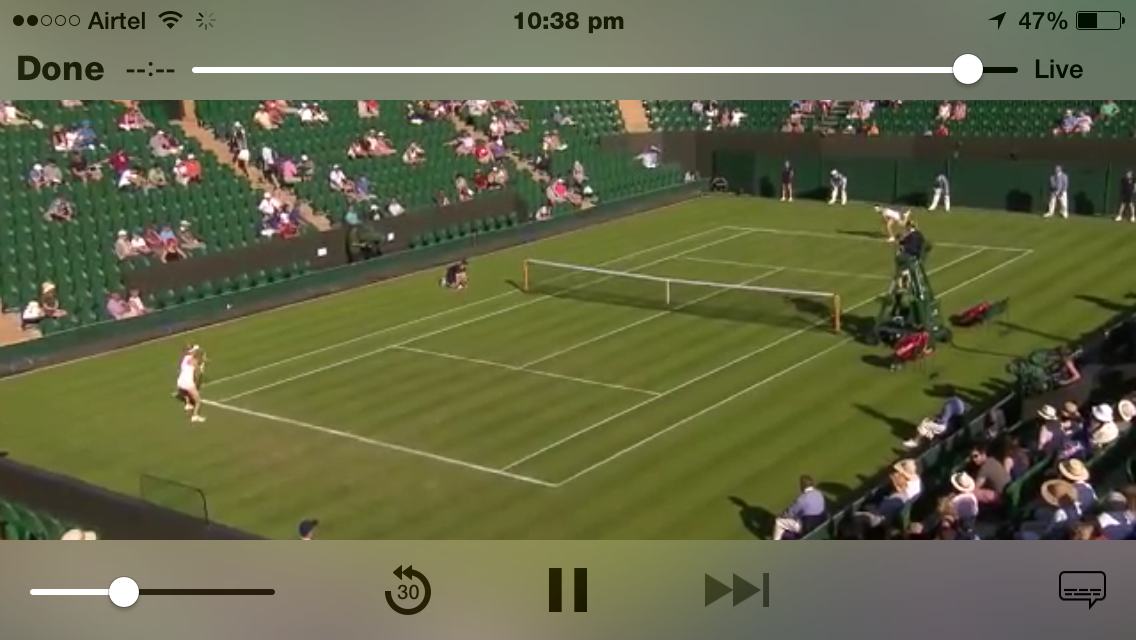 Wimbledon 2015 Live Streaming on iPhone, iPad
The Wimbledon 2015 began on 29 June and ends on 12th July. Without any tweaks, we recommend you to install official Wimbledon app in order to catch all the live action along with real time scores, results and match statistics. The official Wimbledon app also provides live radio and live blog with onsite action. You can also watch match highlights, interviews and golden moments along with details on player profile and complete news coverage, after all it's the official app.
Download Wimbledon iPhone/iPad App
Wimbledon Live Streaming on iPhone using iPlayer
The BBC iPlayer also provides Wimbledon live streaming of on going matches and since this is not the official app, there is delay of 1 minute as compared to TV or radio.
Using TVCatch App
Using the TVCatch app for iPhone, iPad you can watch live streaming of Wimbledon matches of your favorite star.
Wimbledon 2015 on Mac or PC
To watch streaming of Wimbledon 2015, you just have to head to bbc.co.uk/iplayer for desktop version. Enjoy yourself.
Just in case if you are from an Android device, head to Wimbledon Android App link to download it from Play Store. And since all the reference mentioned here are iOS based, it will work for iPhone 6, iPhone 6 Plus, iPhone 5S, 5C, 5, 4S, 4, iPad, iPad Mini, iPad Air, iPod and all the Mac computers.
Note – Make sure that you are connected to WiFi instead of 3G or 4G as it may you up with $$ in data usage since it's a video streaming.