WIND Mobile introduces a brand new $39 monthly plan which provides unlimited data in USA and Canada.
WIND Mobile introduces a new $39 plan in Canada which provides unlimited data usage across United States and Canada, the fair usage policy applies as usual.
This announcement marks as the WIND Mobile as the only Canadian carrier offering unlimited US data roaming. Rogers on the other hand pretty close in competition charging $5 per day with 'Roam Like Home' add-on pack.
This plan is only available till March 31st, so hurry up, grab this exclusive WIND Mobile offer. However so called WIND 39 plan is limited to 3G speeds and offers only 2400 minutes of talk time in United States (not unlimited but too good to be used within a month). This plan is also eligible for Better Together Savings of up to $150 and it mayn't be combined with Bring/Buy Your Own Phone offer.
The new WIND Mobile $39 plan includes –
Up to $150 in WINDTab
Unlimited US Roaming which includes unlimited data, text and 2400 minutes of CA/US
Unlimited Canada wide text, calls
Unlimited Canada/US wide pictures/video messaging
Unlimited Data
Call Control (Call ID, Missed Call Alerts, Call Forwarding, Call Waiting)
No hidden fees, system access fees or Activation fees
The following are the existing and new WIND Mobile plans –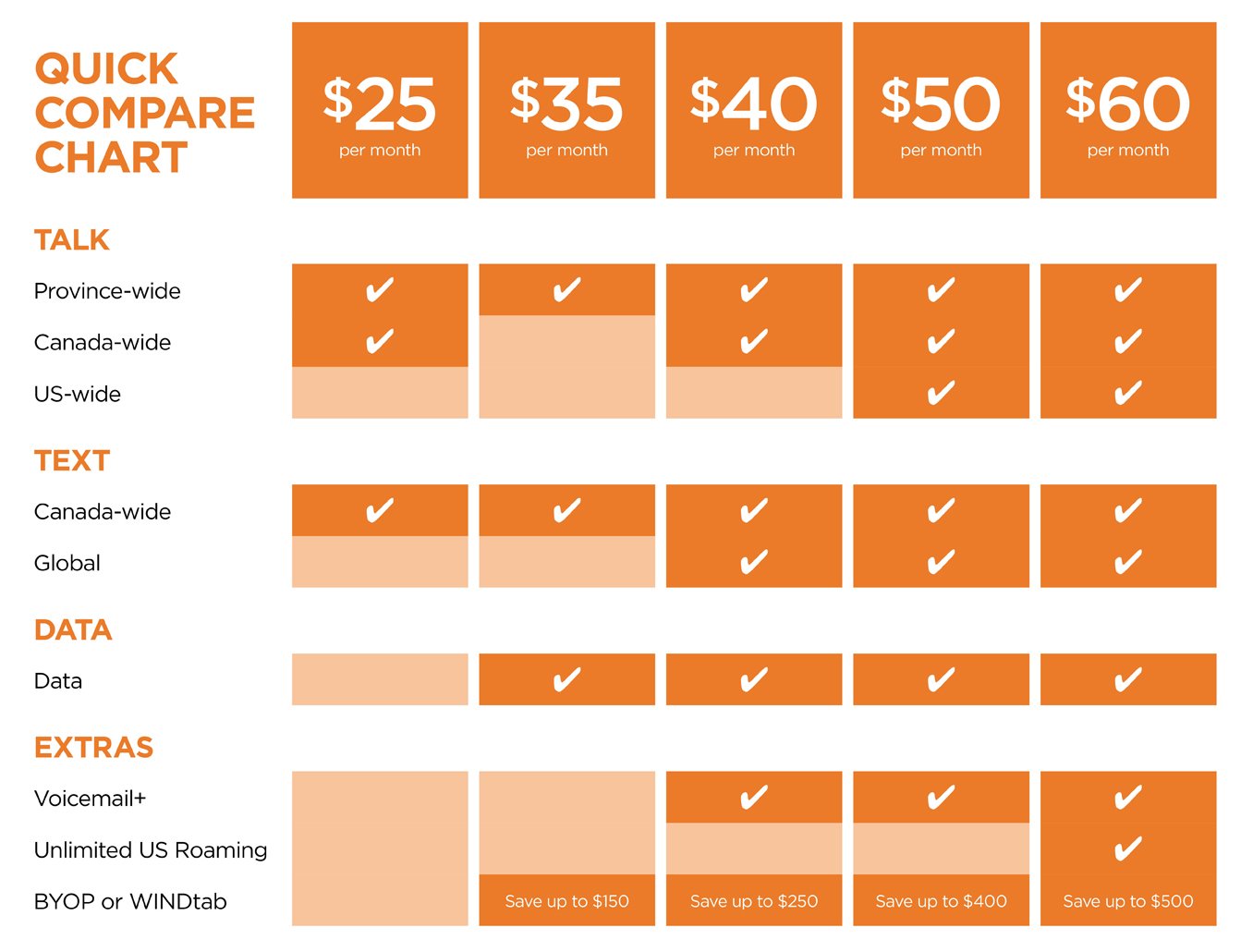 Via: Wind Mobile