In this guide checkout how you can adjust Windows 10 Display orientation settings.
Sometimes you find your laptop screen flipped. At one point you might think – Oh my God what happened to my computer. Certainly you will when you encounter it for the first time. Don't worry nothing has happened to your computer as its perfectly all right. Neither your display nor any other thing has happened to your laptop. It's just Windows 10 display orientation that has been changed. Here is how to fix flipped Windows 10 laptop settings.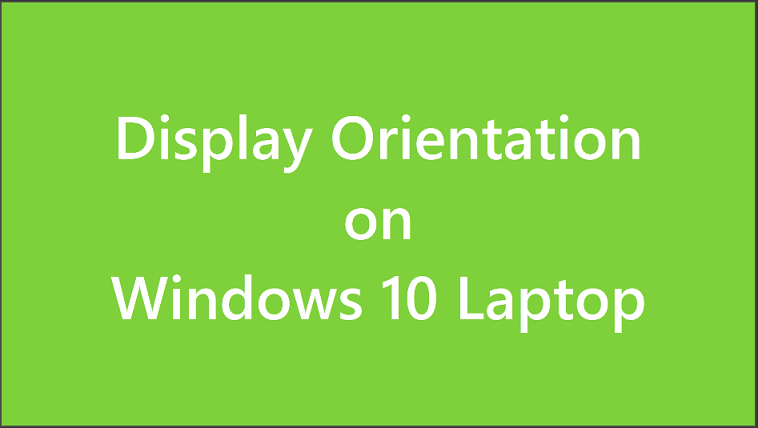 Adjust Windows 10 Display Rotation
Here is the guide on how to adjust Windows 10 orientation on your laptop or computer –
Tap on Windows and open Settings.
Select System and then click on Display.
Select Orientation from Portrait or Landscape.
Now finally click on Apply.
That's it.
Second method
Tap on Windows button and in the search box type Display Settings.
You will get menu just like above. That's it
There is also third method to do this stuff. It's via using Shortcut keys on your Windows.
Windows 10 Display Rotation Shortcuts Keys
You can also rotate Windows 10 screen using short cuts keys. You can use
CTRL + ALT + UP Arrow button.