Wishtel a Mumbai based firm which arose to publicity with the launch of Android tablet this year. The company is eying to come up with a Linux based tablet PC and as we go with it, it will be dubbed as "Wishtel PrithV".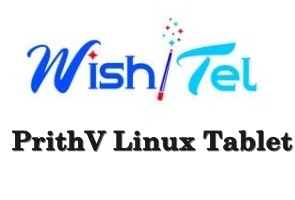 Wishtel PrithV
Wishtel PrithV might not be an ordinary tablet and the promises that is shown up by Wishtel makes us to believe that it will be a hit tablet. Wishtel PrithV will be priced at $ 50 powered with Linux operating system. Since Linux is an secured operating system, users can carry this as a hacker free tablet PC. PrithV will be cheapest tablet ever available omitting the faulty Aakash Android tablet launched in India. Certainly this will be the cheapest Linux based tablet PC. Its slated for announcement in Diwali and will be available in December this year. As of now there is no details available on the price and features included in it but we will soon come to know.
Apart from that it be the first tablet to support 85 global and Indian based languages like English, Spanish, French, Arabic, Urdu, Zulu, Hindi, Portuguese, Russian, Japanese, Javanese, Turkish and Indian languages like Gujarati, Marathi, Tamil, Telugu, Kannada, Punjabi, Malayalam, Oriya, Bengali, Konkani etc.,. It has been developed under Prof. Nagarjuna with association of Homi Bhabha Centre for Science Education.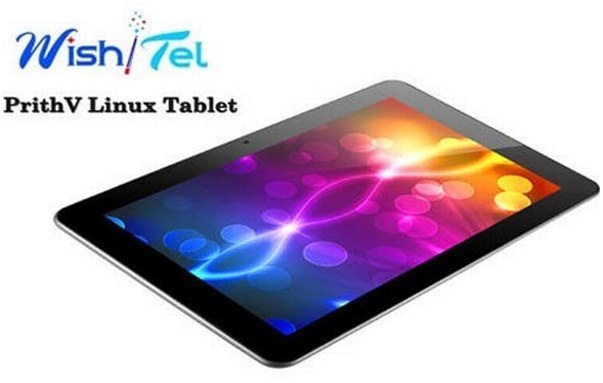 WishTel PrithV has following specifications –
7 inch LCD touchscreen display screen
800 Mhz single core processor
23 Indian languages support
Wishtel PrithV comes with various preloaded educational content which can be used by any student regardless he is in pre primary, primary classes or higher secondary or in his graduation level. It will include all the subjects like chemistry, physics, biology, geography, math, algebra, calculus, geometry, medicine, astronomy, medicine, computing etc.,. Apart from this preloaded functions it will be designed to perform basic tasks like composing and receiving mails, browsing, songs, video playback and Office tools and applications.
Wishtel PrithV is planning to sell around 150,000 tablet PCs in the first batch and they are right now planning to expand their manufacturing units in Maharashtra and Gujarat with increase in Research and Development.