TechnosAmigos.com Comparison brings out opinion on Mi Band 1s by Xiaomi or 37 Degree L18 Smart – which one to buy.
Atleast for me losing that extra weight, getting into shape is tough goals to achieve. Probably if I had a fitness tracking device, it can help. That's why we have fitness bands available in the market. At times it might be confusing for you on which one to buy as there are dozens of them available from $10 to $300 and if you are limited with the budget of $20, then we have two choices – Xiaomi Mi Band 1S and 37 Degree L18 Smart. So let's straightaway check out which one you should buy and why.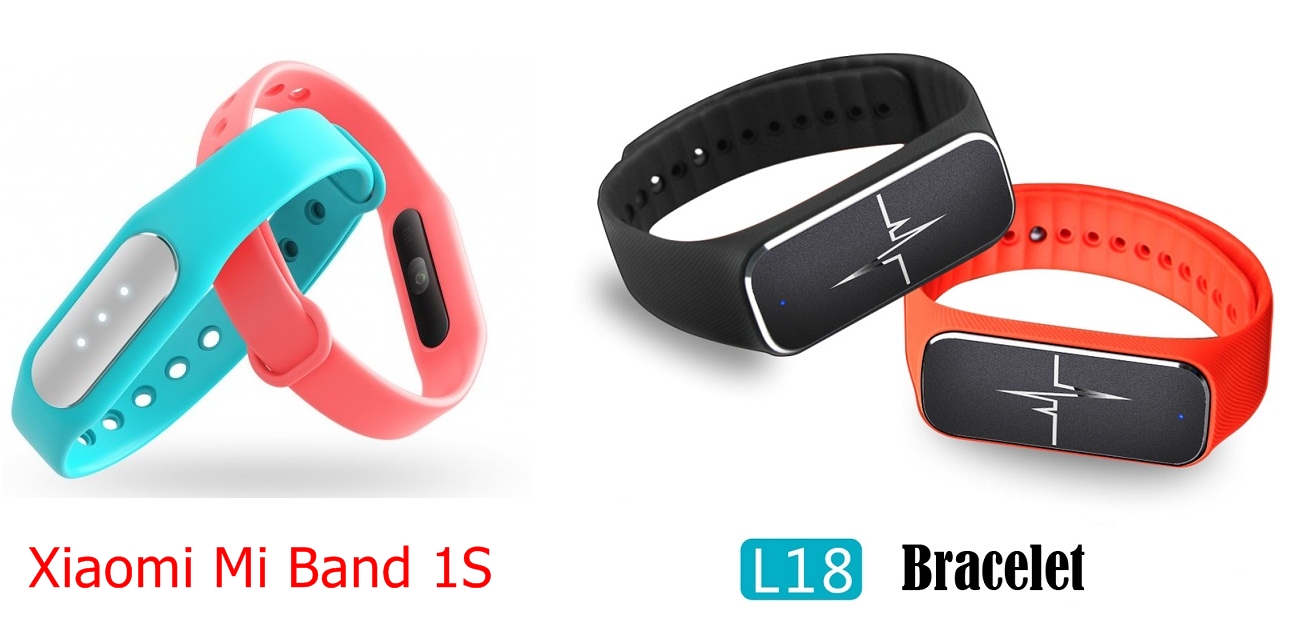 Xiaomi launched Mi Band 1S as the successor to Mi Band. Priced at $18.59, it adds heart rate monitoring moving from its predecessor and goes waterproof. And we also have Mi-Fone, an African brand offering 37 Degree L18 wrist-band at same price as that of Xiaomi fitness band. So which one you should buy, I hope this comparison helps you out.
Functions Comparison
From the table below, it's clear that both fitness band includes sleep tracking, step counting, heart rate monitoring sensor. So all the data on how many steps you have taken, distance traveled, calories burnt, sleep activity, heart beat rate are tracked by both, just like any other fitness tracking device. Additionally I see that L18 Smart Band includes Blood Pressure monitor, Mood condition detecting and also measures your fatigue state.
WaterProof Capabilities
Water-resistant might be the right word here. The Xiaomi Mi Band 1S with IP67 certification means that it can be immersed into water of up to 1 meter depth for maximum of 30 minutes and gets complete protection against dust whereas as the 37 Degree L18 Wrist band with IP-54 certification means that it can withstand water splash with maximum of 10 liters per minutes.
Battery Life
Remember that battery life depends how many functions that you have turned ON. The Xiaomi Mi Band 1S gets 45 mAh Lithium Polymer battery and company says that it can provide up to 10 days of standby time. If you have heart-rate monitor turned ON, then you might not get more than 5 days of usage.
MiFone has powered 37 Degree L18 smart-band with 157 mAh Li-Polymer battery providing 120 hours [5-6 days] of standby time.
Price Comparison
While the Xiaomi Mi Band is sold at $18.59, the 37 Degree L18 Wristband costs a dollar more. Both are cheapest fitness bands available worldwide.
Features

Xiaomi Mi Band 1S

37 Degree L18 Smart

Battery
45 mAh Li-Polymer
157 mAh Li-Polymer
Standby time
About 10 Days
About 120 hours
Waterproof
Yes, IP-67
Yes, IP-54
Compatibility
Android 4.4/iOS 7.0
Android 4.3/iOS 7
Sleep Tracker
Yes
Yes
Step Counting
Yes
Yes
Heart Rate Monitor
Yes
Yes
BP Monitor
No
Yes
Connectivity
Bluetooth v4.0
Bluetooth v4.0
Additional Features
Easy Phone unlock

Vibration alert on incoming call

Blood Pressure Monitor,

Mood Condition detecting, Fatigue State

Price
$18.59
$19.99
Buy Now
Buy Now
Buy Now
So which one have you ordered?