The Xiaomi run for smartphone demand continues as Redmi 1S is still growing strong in China and India. The sub-$100 smartphone is still in demand thanks to flash sales. At Rs 5999 you get 4.7 inch IPS HD display, Snapdragon 400 chipset with quad core processor, amazing 8 mega pixel camera and 8 GB internal memory.
It's no doubt that Xiaomi Redmi 1S is taking on Motorola Moto E at its own game and people have responded well. While we have gone through Xiaomi Redmi 1S review, we have explicit put up Redmi 1S camera review along with sample pictures and videos taken from the device in different modes, features.
The primary camera on Redmi 1S is equipped with 8 mega pixel sensor and LED flashlight. While it maintains simple interface, the camera is certainly faster and there is no lag.
All camera control buttons are located on two side bars. On the left you have front to rear camera shift button, camera to video recording shift button and flash ON/OFF/AUTO button. On the right side you will find, quick Setting toggle panel, camera button and shortcut to Gallery which typical shows the photo/video that you have taken last.
The Redmi 1S Camera has one click access to Several Filters, HDR, Panorama mode and HHT (Handheld twilight) recording.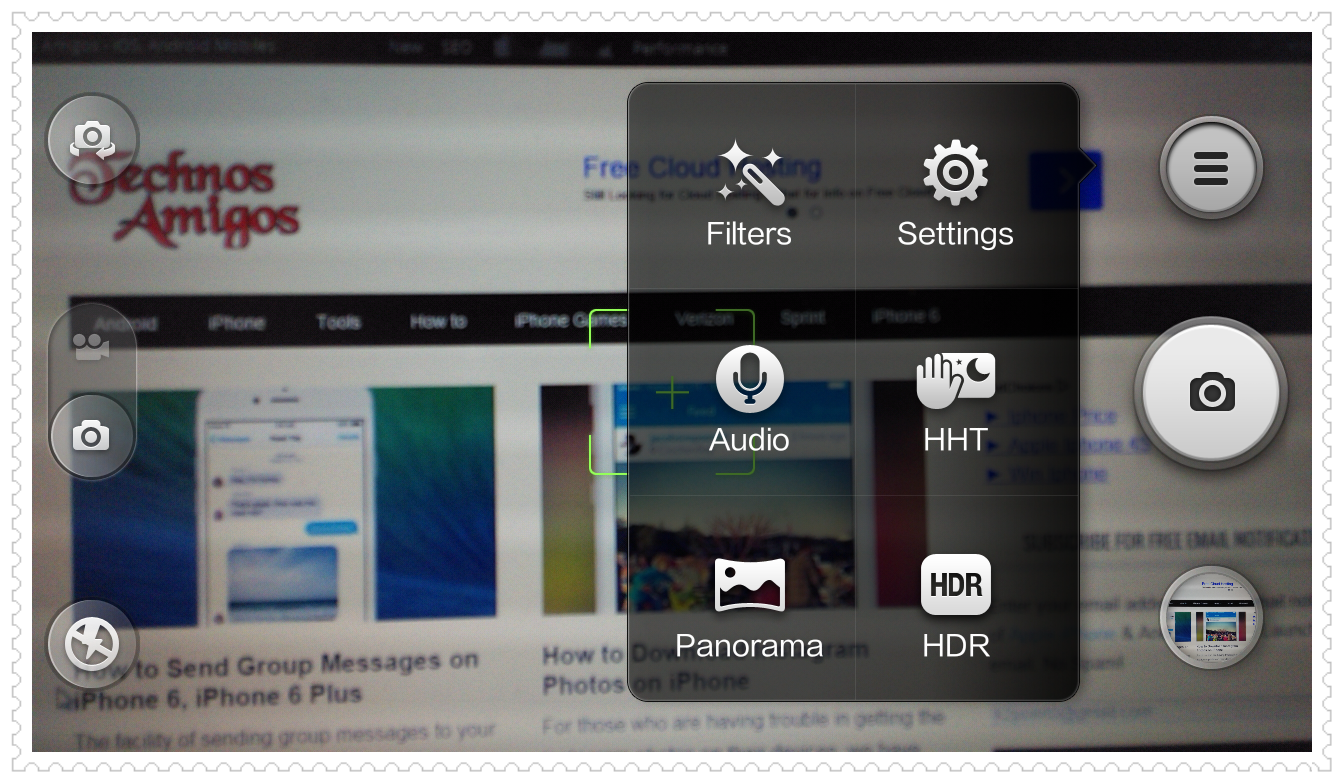 Redmi 1S Camera Settings menu allow you to quickly have control on picture settings and video capturing options.
Camera Frame has two options of Standard 4:3 or Full Screen 16:9 frame.
Picture Quality can be chosen from High, Standard to Low.
Store Location Info: ON or OFF.
Capture Settings for Volume buttons functions, Long Press Shutter button
Camera Sound
Scan QR Code
Advance Settings includes Auto exposure settings, Anti banding, Saturation, Contrast, Sharpness or Face detection.
Under Camera Settings there is option to reset/restore to default. (A good addition)
Redmi 1S Camera Photos Sample
I loved the HDR Mode photos on Redmi 1S as it conserves the highlights and reduces shadow and noise without compromising on contract. Here are the HRD ON/OFF photos of same picture.
The normal picture vs 4X zoom picture comparison -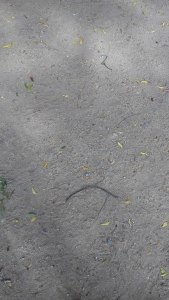 This budget masterpiece from Xiaomi supports Panorama Shots as well. You can record landscape and portrait panoramic photos at about 180 degree. While the panorama photos does good but quality and resolution falls below the competition among other 8 mega pixel phones.
Other sample photos -
Video Recording Samples
While maintaining the same user interface as that of still camera, the video recording supports time-lapse videos and can record 720p HD videos at 30 fps. The videos from this phone's primary camera are recorded at 30 frames/second with 96 kbps bit rate, 2 stereo channels and 48 Khz audio sample rate.
Here is the 720p HD videos taken from Redmi 1S that we have uploaded on YouTube, left completely untouched so that you can know the quality of videos from Hongmi 1S phone.
Redmi 1S 720p HD (1280 x 720 pixels) video recording test -

Redmi 1S 720p HD 4X Zoom (1280 x 720 pixels) video recording -

The 4X zoom under sunlight is still good enough to produce better quality videos.
Conclusion
Just like most other 8 mega pixel camera phone the device certainly fail to produce better pictures and videos under low light conditions and in night mode but we were pretty much impressive with the photos under sunlight. For $100 phone what you can expect more than that, infact it beats $150 or $180 phones in comparison with camera.