Xiaomi Watch will be the first SmartWatch set for March 31 Launch. Check Xiaomi smartwatch price, release date and availability dates.
Xiaomi is all set to jump into smartwatch business as they are gearing up for their fifth anniversary celebration on March 31, 2015. On that date Xiaomi is also holding an event to announce a number of devices and among the possible we are hoping for Xiaomi Watch debut. Definitely it's the perfect time to come up with a smartwatch as Apple Watch was just introduced and will be officially available in April. Xiaomi laptop too is among the possible announcement for March 31st event.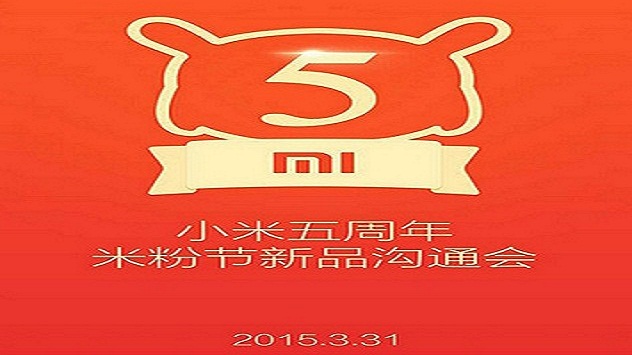 Success formula behind Xiaomi joining the world's popular brand is because of the pricing strategy and some credits should be given to marketing strategy as flash sales create bold statement.
Xiaomi is already into various businesses which include smartphones, Android TV boxes, battery packs, fitness trackers, digital television and sports camera.