Xolo X900 & Xolo A500 as announced the world's first Intel powered phone went nowhere. The company now looks to carry forward from where they have left to hit the headlines as Xolo A1000 is here as the phablet phones have been picked up by all the smartphone vendors either large or small.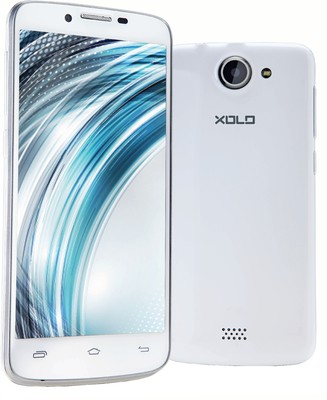 Xolo A1000 Specs, Features
Xolo hasn't made A1000 official yet but we have the information available with us about the device. It will be available very soon in the India market as another phablet phone but not that easily thrown away. Just like all other large screen phones it's with 5 inches capacitive touchscreen display measured diagonally and nothing has been said about the display technology and resolution. It will be powered with dual core processor with 1 GB RAM although clocking frequency is yet to determined.
There is 8 mega pixel camera on the rear side phone with 720p HD video recording and also we see front facing VGA camera as well. It will be the first phone by Xolo to come out pre-installed with Android 4.1 Jelly Bean as all the phone until now where with Android 4.0 Ice Cream Sandwich OS version. Powered with 2100 mAH battery it will provide 5 hours of talk time or 180 hours of standby time.
Xolo A1000 has following specifications –
5" touchscreen display
Dual Core processor
1 GB RAM
8 mega pixel camera with LED flash
Front facing camera
8.8 thickness
Android 4.1.1 Jelly Bean OS
2100 mAH battery
Xolo A1000 Price & Availability
Xolo A1000 will be priced in between Rs 14,000 and will be available via various retailers online. It will hit the stores in the last week of February when everyone is busy with Mobile World Congress. You can purchase this via Flipkart providing the exclusive discount and free shipping.